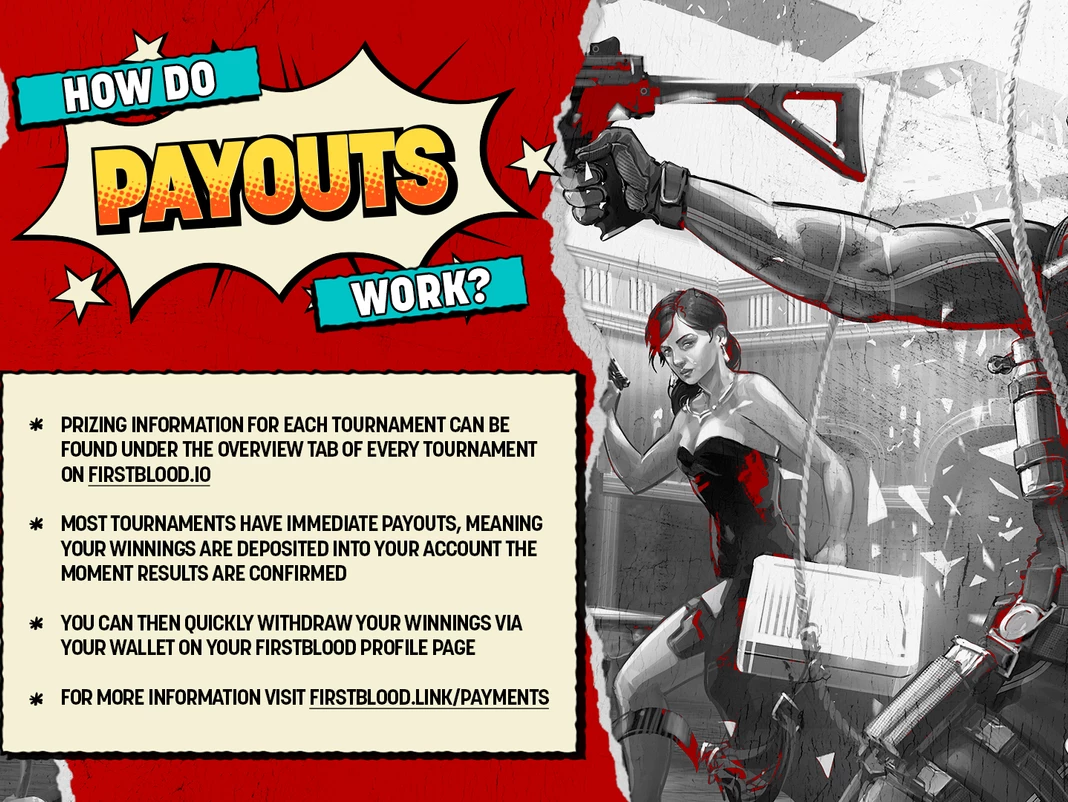 Firstblood · 2 mins read
How do Payouts Work on Firstblood?
If you're interested in competing in daily events with $$ Prize Pools, look no further than FirstBlood! We have free entry events going on everyday for a ton of games, and most of the games offer instant payout to our users. For each event, prizes are available on the event's overview page. You can access each event's overview page by clicking on the specific event on the game's main hub. The overview page will also include details on the event's Entry Fee, Platforms being played on, and much more on the event's specifics.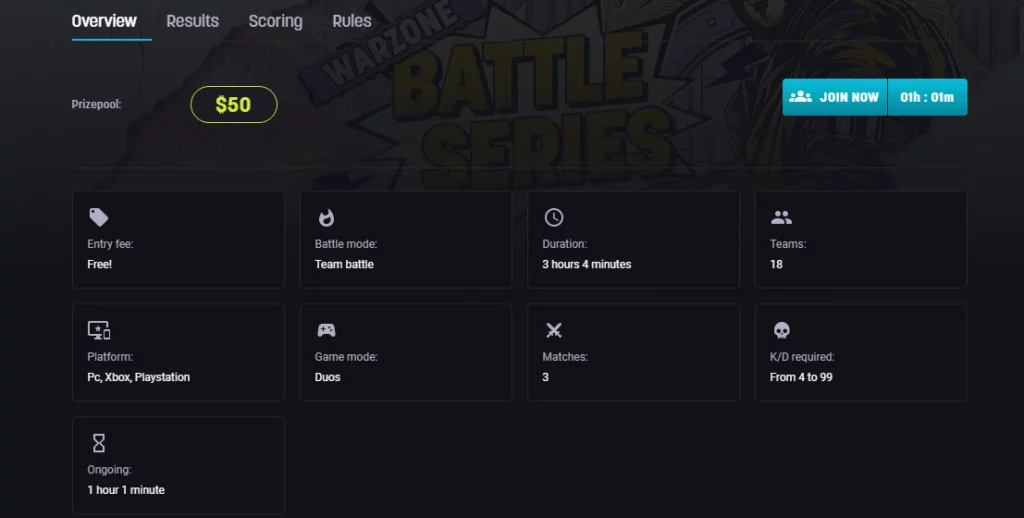 Most payments for events on platform are eligible for immediate payout, where the funds for the event will be immediately deposited to your Account. Once match results are confirmed and verified by our administrators, the funds will be automatically processed to your account. Once funds have been processed, they will show up in your FirstBlood Wallet, which is available on your main profile's page (image below). The wallet can also be accessed by clicking on your profile name in the top right corner of the main menu.

Once you've logged onto your FirstBlood Account, your wallet page will be available to access. Make sure to link your accounts and get ready for the grind with your favorite game on FirstBlood! For any questions about payments, issues, or support technicalities send an email to [email protected]lood.io