1. Create account on FirstBlood
Tournament will be hosted on FirstBlood platform. Each region will have weekly qualifiers. Make sure you and your team members all create an account on app.firstblood.io, if you do not already have one. CREATE ACCOUNT
2. Connect DOTA 2 account to FirstBlood
Connect your DOTA 2 game account to your FirstBlood account. This is needed in order for FirstBlood to be able to invite you to lobbies on the platform and to track your scores.
1. Before you can connect your Steam (DOTA 2) account to Firstblood, it must be set to public. HOW TO CHANGE STEAM TO PUBLIC?
2. Go to app.firstblood.io and sign in 3. Click on your username in the top right corner and select "Settings"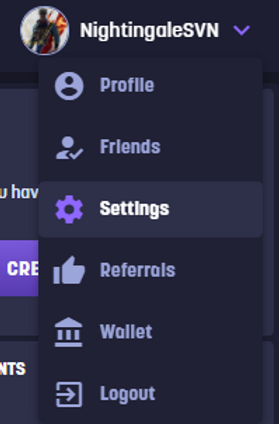 4. Under the games section of your profile page, click on "Connect with Steam" button on DOTA 2 card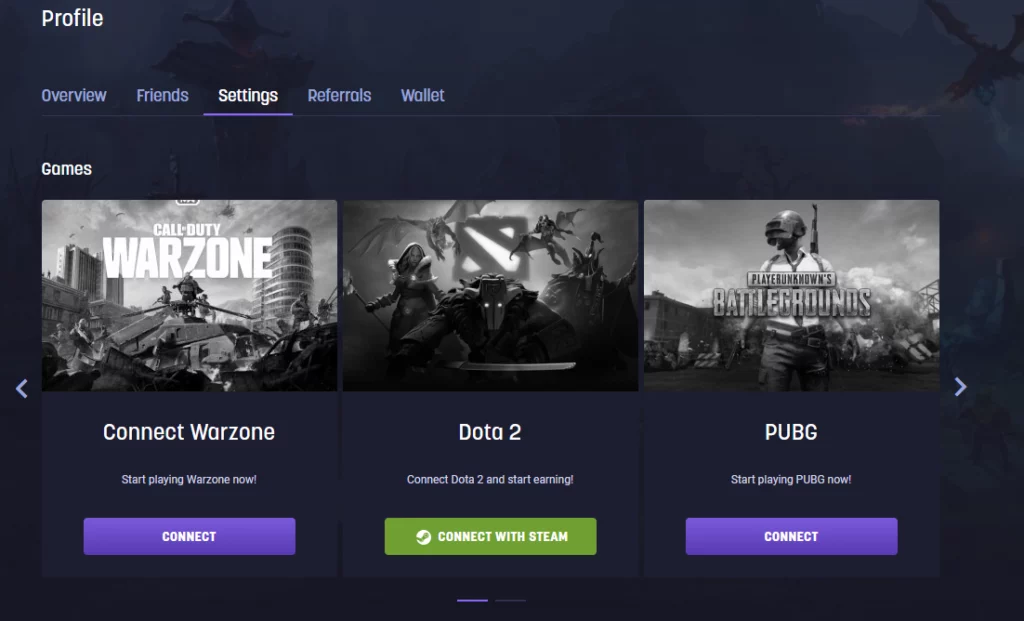 5. You will be redirected to Steam website. Sign into your Steam account and your DOTA 2 account will be connected to FirstBlood.
3. Join the Tournament and play
In order to participate in Team Secret Global Challenge, you need to join the lobby on time on FirstBlood platform by registering on the qualifier from your region. 1. Go to app.firstblood.io and sign in 2. Select "Dota2" and "Tournaments" from the left sidebar. 3. Search for Team Secret Global Challenge from the list and click the "Join" button 4. Launch Dota2 and start playing! The starting hour is based on your location so be sure to be on time as tournaments start right on time. Players/Teams will be disqualified if they are not joining the lobby during the time the tournament starts.