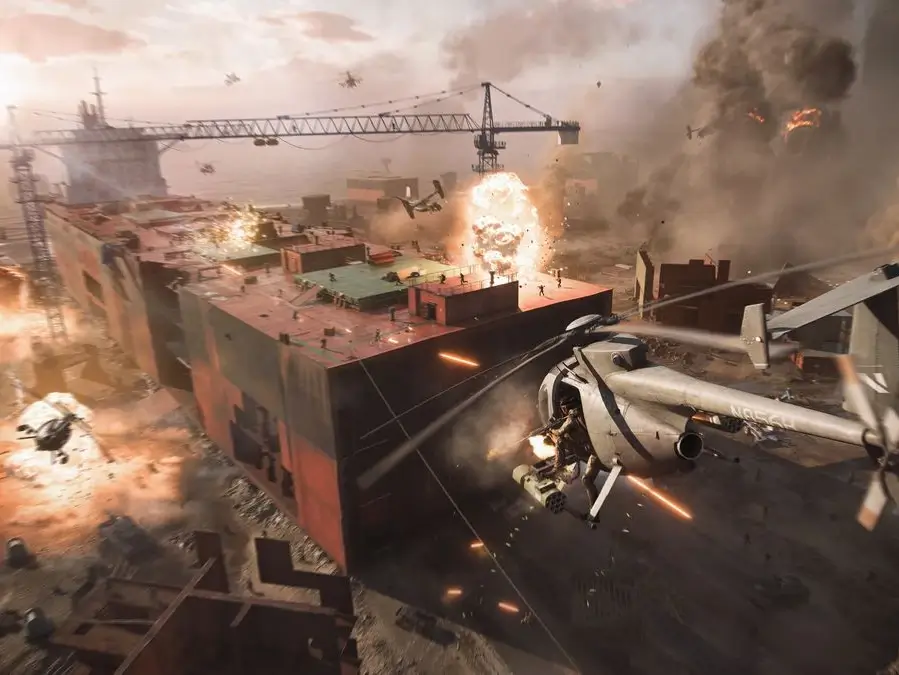 Firstblood · 2 mins read
Battlefield 2042 Devs Hint at Battle Royale Mode
EA Play was one of the most exciting showcases yet thanks to even more Battlefield 2042 reveals, including a battle royale mode.
Battlefield fans have a ways to go before the new title drops, but developers have been doing an impressive job building up the hype around this highly anticipated game. Said to rival Call of Duty — and even pressure the series to step it up — Battlefield 2042 looks to be full of futuristic yet realistic action.
During the Future of FPS EA Play Live 2021 Spotlight, Battlefield 2042 developers revealed that there will be at least three game modes. One of these core game modes will be All Out Warfare, the 128-player experience fans have been anticipating.
Then a new mode was revealed. A mode that general manager of DICE Oskar Gabrielson called "high stakes, squad-based game mode." While he didn't call it a battle royale directly, that's what fans gathered from the information at EA Play.
"It's not your classic battle royale. It's really a contemporary mode. It's also something the team has been thinking about for many years. It has some really special components and it really kind of leans into the superpowers of Battlefield and DICE at the same time."
Check out the presentation below to see for yourself:
Battlefield 2042 sees return of fan-favorite maps
For over a month, Battlefield fans have known of a few maps returning to the series. This includes Kaleidoscope set in an apocalyptic South Korea, Manifest in moonlit Singapore, a rocket launch site called Orbital, and the sand-filled Hourglass, among others.
But during EA Play, DICE LA announced that Battlefield 2042 would see the return of some classic maps from the franchise. General Manager of Ripple Effect Studios, Christian Grass, said that classic Battlefield maps were definitely part of the plan but wasn't willing to spill too many details just yet.
So far, fans are unsure which Battlefield maps would be returning. They could be from any game, including the ever-popular Grand Bazaar from Battlefield 3 and Wake Island.
More details will be revealed about maps, gameplay, and more come July 22. That's when the next Battlefield 2042 presentation will be.