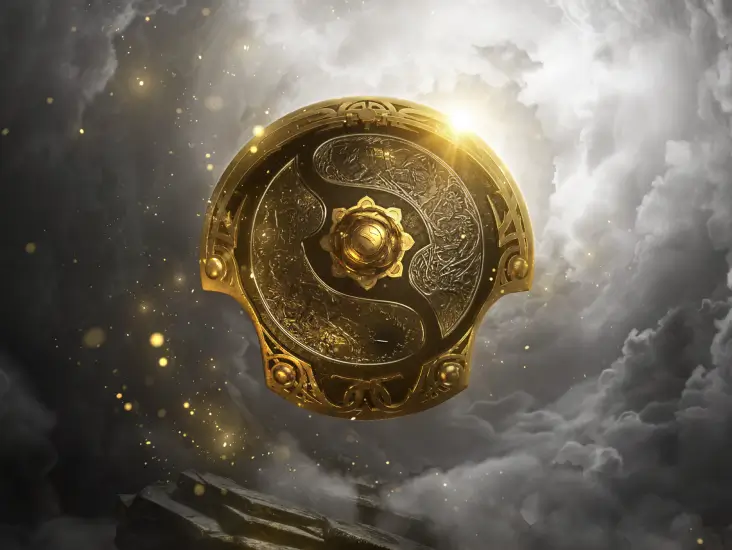 Firstblood · 3 mins read
Everything You Need to Know about Dota 2's The International 2021
While esports fans have been focusing on League of Legends and VALORANT esports, one of the biggest esports tournaments of all time is coming back this year: The International, an annual Dota 2 championship that always breaks viewership and prize money records.
The International took a break during the pandemic due to health concerns and travel complications. After a year break, The International is returning and it's bigger than ever.
What is The International 2021 Prize Pool?
This year's tournament has a $40 million prize pool, which is one of the largest in all of esports history. Fans were already impressed with 2019's $34 million prize pool, so this is definitely an impressive and exciting return.
The size of The International's prize pool is largely determined by Battle Pass purchases. This means that the prize pool will grow every time a player purchases a Battle Pass in-game, with 25% of each purchase going towards the esports tournament.
While this has been a celebrated model for years, fans are a bit weary about where 2020's Battle Pass purchases went after the event was canceled.
When is The International 2021?
The International 10 is coming August 5th. It will last through the 15th.
Where Will The International 10 Take Place?
This year, the top Dota 2 teams will compete in-person in Stockholm. While the action will be LAN-based, it's still unclear if fans will be in attendance.
"As we continue to plan the event around the shifting landscape presented by the ongoing global pandemic, our focus remains on finding ways to hold a high quality tournament in the safest way possible," Valve wrote in a blog post.
The Dota 2 developers stated that they're waiting for "additional details on attendance options" heading into the summer months. Fans should expect to hear an update on attendance options in June.
Who Is Competing in The International 2021?
The competing teams are yet to be determined. But the teams who face off at The International 10 are the best Dota 2 teams in the world. Throughout the year, teams will prove themselves in a variety of organized tournaments and events, hoping to secure a spot at The International.
Some of the best Dota 2 teams in the world include PSG.LGD, Team Nigma, Invictus Gaming, Team Secret, Evil Geniuses, Alliance, Virtus.Pro, and Vici Gaming. This is based on the teams' performances over the last six months.
What Are Supporters Clubs?
Dota 2 recently announced an in-game feature called "Supports Clubs." When players buy badges, loading screens, and other items, 50% of the sales go directly to their favorite Dota 2 team. There are currently 17 teams to choose from within the game but more will be added over time.
Said Valve: "As more content from other teams is submitted and approved, they will be added to this list regularly."
Where Can I Watch Dota 2 The International 2021?
With Overwatch League having in-person, maskless guests in China and VALORANT breaking viewership records with their Iceland LAN tournament, it seems like live esports events are definitely coming back strong in 2021. The International 10 will most likely be one of the biggest events of the year.
Even if there are no in-person attendees, you will be able to watch the action unfold in a variety of ways. There are an abundance of official Twitch streams as well as Dota 2's in-game DotaTV. Check out further viewership options here.