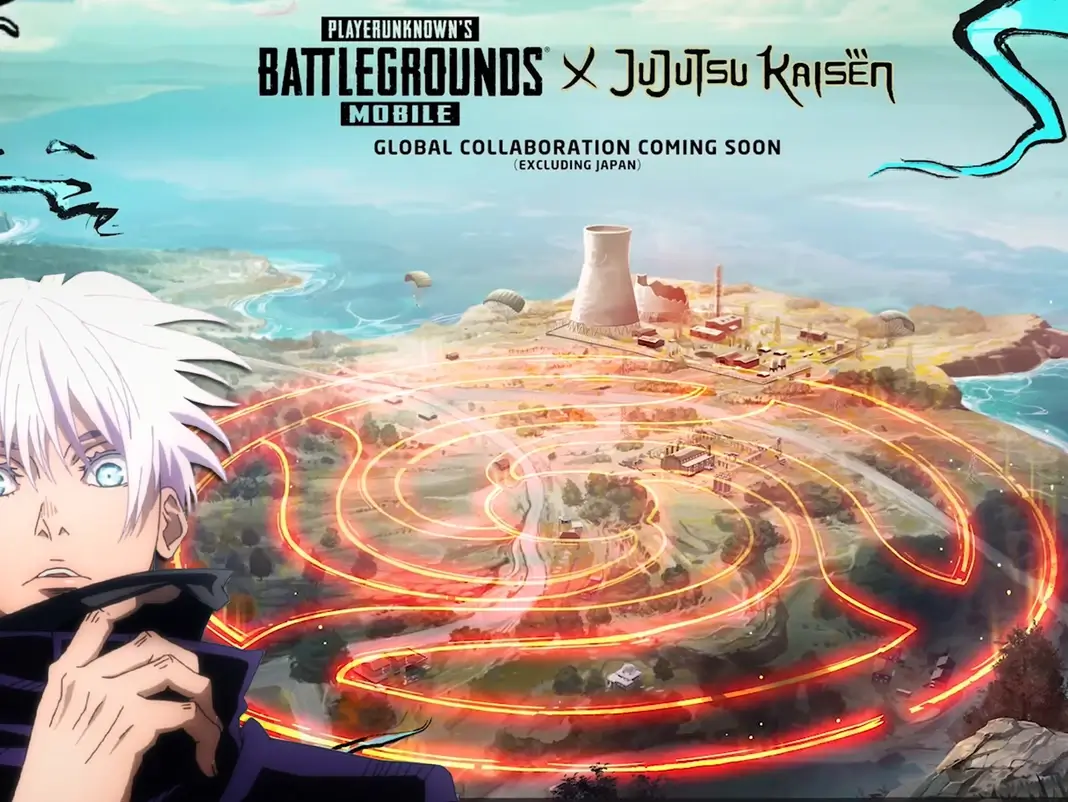 Firstblood · 2 mins read
PUBG Mobile Meets Jujutsu Kaisen in Announced Collab
PUBG Mobile has an exciting collaboration coming up.
The mobile battle royale has recently had a lot of impressive collaborations as of late. The most recent featured battling kaijus in honor of Godzilla vs. Kong. Players could see giant monsters fighting in the distance or get up close and personal with the battling giants, risking possible death at the hands of the iconic creatures.
Now, Tencent is teaming up with a popular anime, Jujutsu Kaisen. In a recent YouTube video launched by the PUBG Mobile Indonesia channel, the developers said that the crossover with Godzilla vs. Kong went so well that they are planning even more events in the future. One of those is with Jujutsu Kaisen.
Jujutsu Kaisen is a popular anime based on a Japanese manga that follows the story of highschool student Yuji Itadori as he joins a secret organization known as the Jujutsu Sorcerers. Over the course of sixteen volumes, the organization attempts to kill a powerful Curse called Ryomen Sukuna. The animated version of the tale was produced by the same studio who made Attack on Titan's final season.
The crossover event is said to be mobile, although it will exclude Japan. Which seems ironic.
For now, fans all over the world will have to await more news. There is currently no further information about the Jujutsu Kaisen crossover — not even a release date. None of the other future collaborations were discussed either.
Of course, that won't stop leakers and data miners from searching for more information throughout the coming weeks.