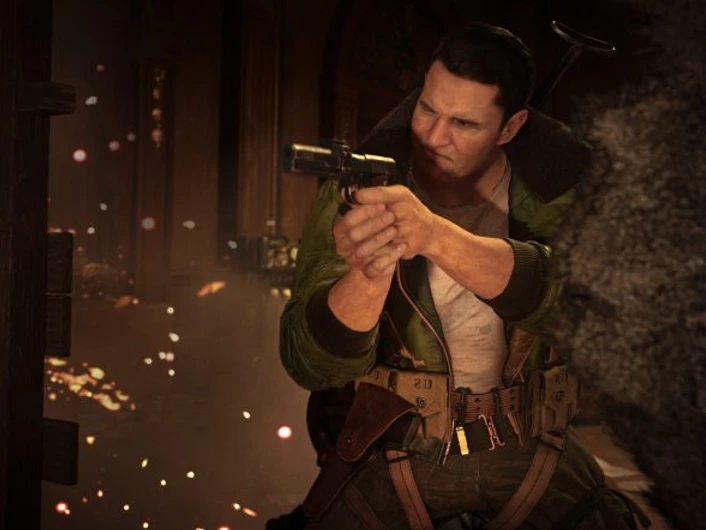 Firstblood · 2 mins read
Activision Anti-Cheat Legal Problems Ensue
Activision Blizzard is in the middle of another legal battle. But this time, Activision Publishing is the one filing a lawsuit.
Activision Publishing is suing EngineOwning in the Los Angeles Superior Court for distributing cheats designed specifically for Call of Duty games. EngineOwning operates a website that allows sketchy individuals to purchase cheats and hacks. The German company, its owner, and other involved individuals are being accused of "intentional interference with contractual relations" and "unfair competition."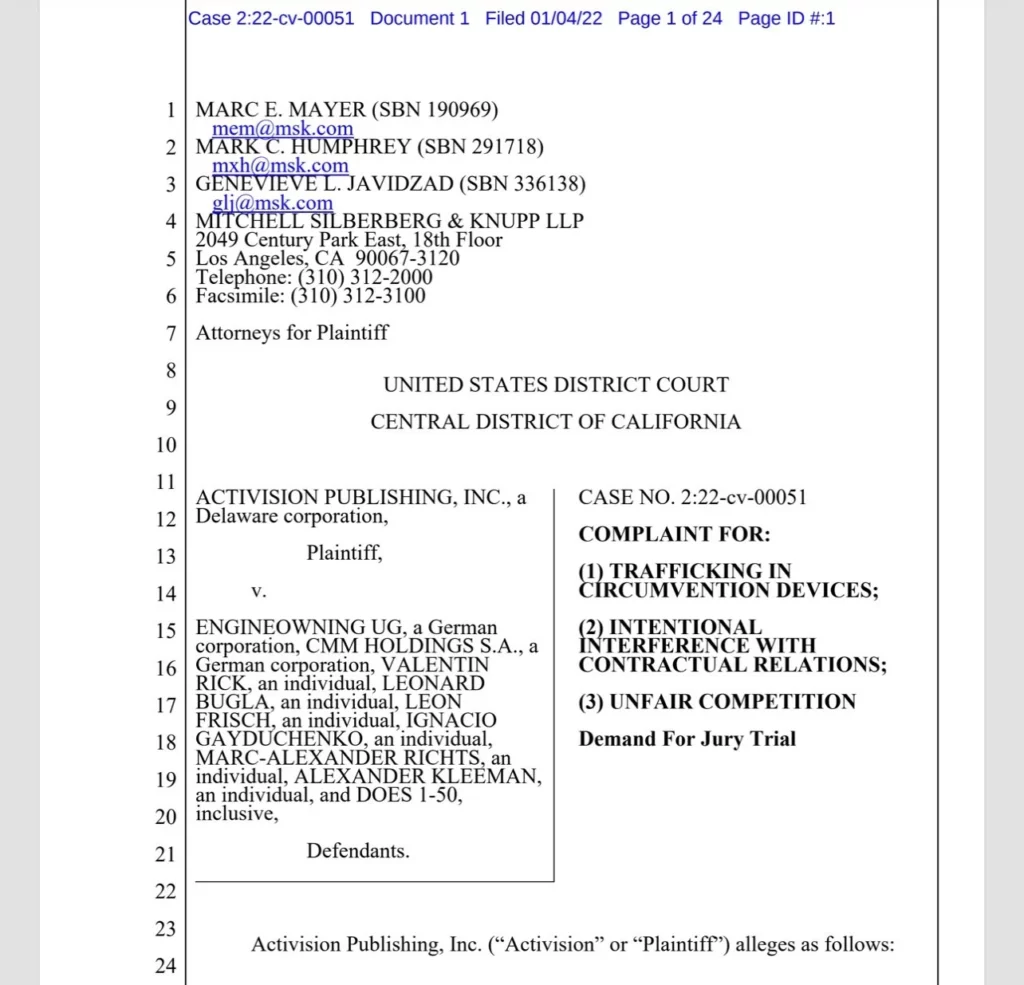 Activision's lawyers stated that the website's cheats have caused "millions of dollars in damages." The proof will be provided in court. The "severe damage" to Activision has led the company to seek maximum relief of $2,500 for each law violation.
Read the lawsuit: "These ongoing activities damage Activision's games, its overall business, and the experience of the CoD player community. This Court must put a stop to [the] defendants' misconduct, and Activision is entitled to monetary damages, injunctive and other equitable relief, and punitive damages."
EngingeOwning is one of the most prominent Call of Duty cheat providers around but there are many others. While Ricochet, introduced in December of 2021, caught around 48,000 cheaters and banned their accounts, cheating and hacking continue to be major problems in Call of Duty, especially Warzone.
While Ricochet has done a bit of work, the anti-cheat program has yet to solve the overall issue. Players have continued to ditch Call of Duty: Warzone for other titles due to an increase in cheaters. Competitive players reported that 50% of their games had a hacker. This is most likely possible because websites like EngineOwning provide players with cheats that are meant to avoid the detection of anti-cheats like Ricochet.
"The Call of Duty games are designed to be enjoyed by and fair for all players. When players use exploits like cheating software, such conduct disturbs the game balance. And in many cases it leads non-cheating players to quit matches in frustration. Widespread cheating can lead to negative social media posts and headlines in the press, which can impact consumer confidence," Activision wrote.
Activision has taken legal action against cheat providers in the past. Just last year, the company sent cease and desist to multiple cheat providers, including X22 Cheats and Golden Gun. This forced the sites to shut down.