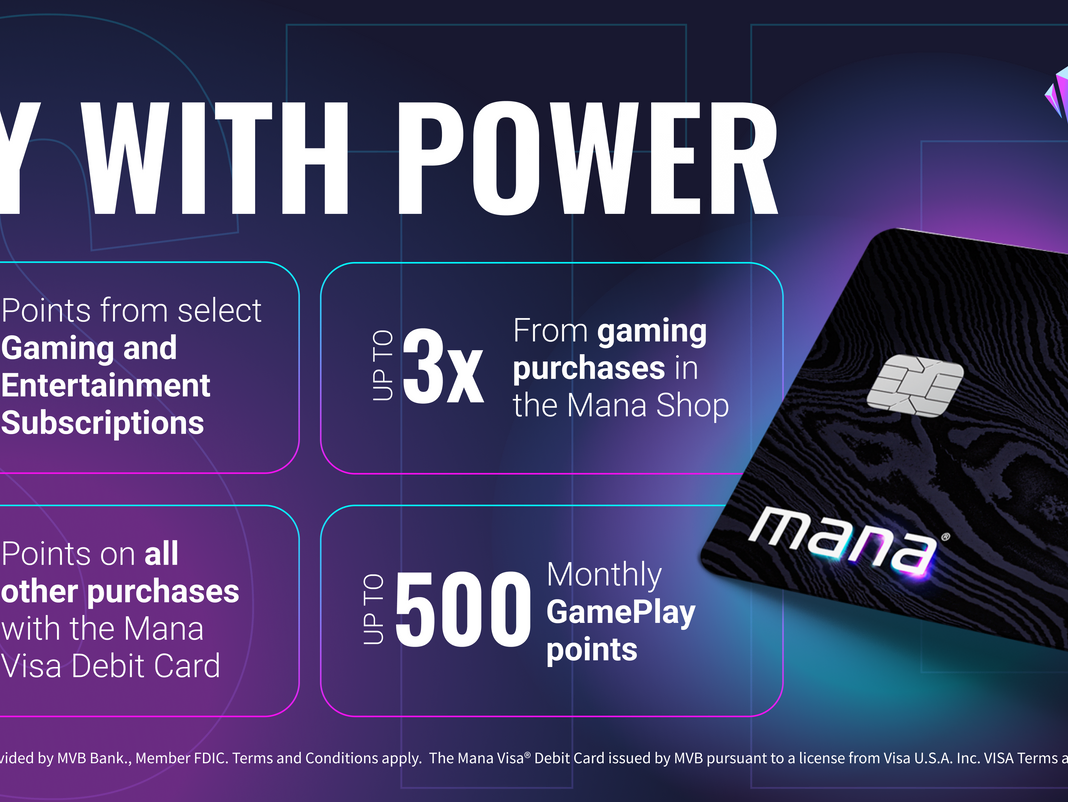 Firstblood · 2 mins read
FirstBlood Users Earn More with Mana
Did you know there is a debit card made specifically with gamers in mind?
Well, now you do! But you're probably still wondering what makes the Mana debit card different and what makes it so special for gamers, right? That all lies within the Mana membership, which essentially rewards you for purchasing games and playing them. The Mana Pro membership provides even more exclusive perks for gamers, including a one-year subscription to FirstBlood Premium.
We're so excited to announce our partnership with Mana for the release of their official Mana Card! The Mana Card is a unique debit card that brings huge rewards and perks for your gaming expenses, and FirstBlood users will get access to a ton of benefits based on their card choice.
A Mana Pro membership gives you 5x points for certain gaming and entertainment subscriptions, 3x points when you purchase gaming products in the Mana shop, and subscriptions to a lot of awesome gaming-related things from console subscriptions to VPNs. Some of these perks and benefits include:
Discord Nitro Classic (1-year subscription)
Xbox Game Pass Ultimate (3-month subscription)
PlayStation Plus (3-month subscription)
FitGMR Pro (1-year subscription)
Surfshark VPN (1-year subscription)
3D Aim Trainer Elite (1-year subscription)
FirstBlood Premium (1-year subscription)
Mana is basically an ecosystem for gamers that rewards them for things they do already, like even playing popular video games. You don't only get the above rewards but access to events and betas.
The Mana Pro membership is especially amazing because of the direct benefit it has for FirstBlood users. FirstBlood Premium levels up your gaming experience with us by giving you early event access and tourney registration, double rewards, and access to premium support services. This is pretty awesome since competing in FirstBlood tournaments already earns you cash, gift cards, and more.
FirstBlood has daily tournaments for Warzone, PUBG, Rainbow Six Siege, Dota 2, and other competitive titles. Follow us on social media to keep track of it all and hop into the next event.
The Mana app, deposit account, and debit card will be available Summer 2022. You can sign up for their wait list to be one of the first to use this game-changing debit card. You're already gaming — why not get rewarded for it?