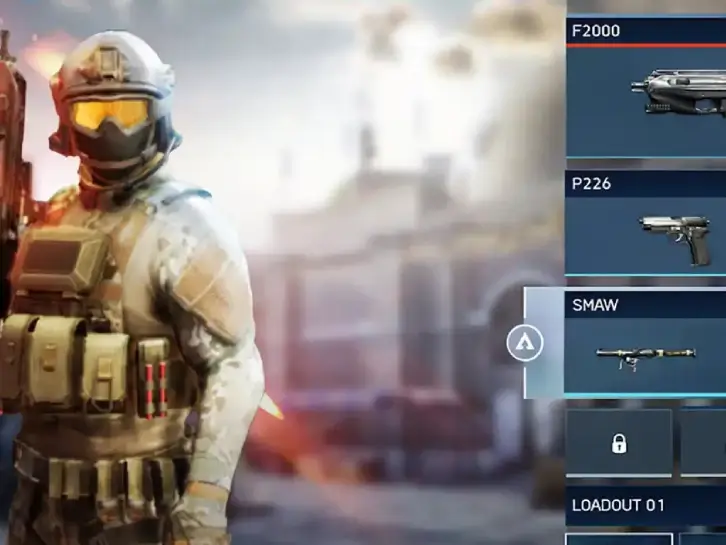 Firstblood · 2 mins read
Battlefield Mobile Beta Confirmed for Google Play
A Battlefield Mobile beta is coming to Android phones everywhere.
Battlefield Mobile for Android is getting a beta in the near future. It will be available in the Google Play Store under "Early Access," bringing the Battlefield action to mobile devices before the game itself launches next year.
A new report has revealed that a Battlefield Mobile beta is currently being tested. EA stated on their official site that the beta is currently available in the Philippines and Indonesia. It will roll out to players around the globe very soon.
"As we continue with testing, we'll expand the size of these tests, [and] add new regions," the company said over on its community website.
Not much else has been revealed about the Battlefield Mobile beta. It's unclear what the minimum system requirements are. But here's what we know so far.
Battle Pass
Battlefield Mobile beta for Android will have a Battle Pass players can purchase. While the game is free-to-play, there will be in-app purchases like cosmetics and other content.
Maps
The first beta test will only have one map, Grand Bazaar. This map was originally featured in Battlefield 3, set in central Tehran in 2014. The map originally featured weather conditions like drizzling rain and had lore sprinkled throughout, like PLR propaganda posters. It featured open areas and tight alleyways, creating intense encounters throughout.
EA stated that they would share details about other maps closer to Battlefield Mobile's official 2022 release date.
Game Modes
Conquest is the only confirmed game mode in the Android beta. Conquest mode has both teams starting on the opposite corners of the map. The teams must capture and defend Control Points scatted throughout the map. It was first introduced in Battlefield 1942 and has been in every game in the series ever since.
More game modes will be announced in 2022.
Crossplay
Battlefield Mobile won't support crossplay. This means Android users won't be able to play with console or PC players. The mobile version is "being built specifically for mobile."
Apple Mobile
It hasn't been confirmed yet if Battlefield Mobile will also have a beta for Apple users. An iOS beta version has not been announced just yet.