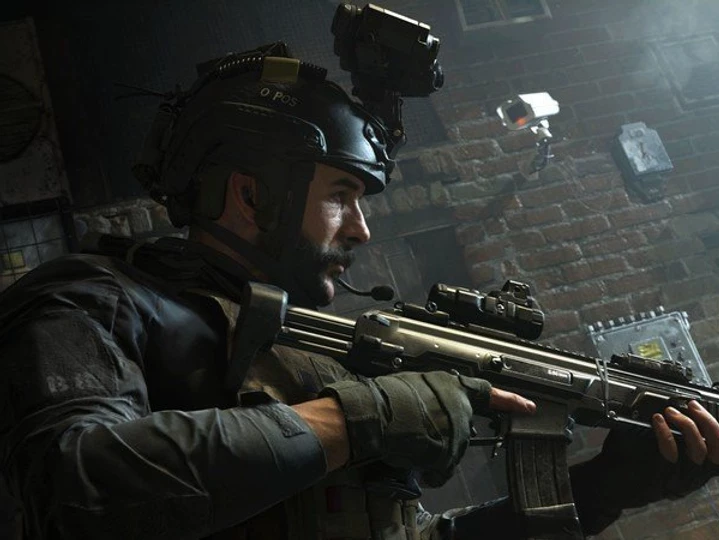 Firstblood · 3 mins read
Call of Duty 2022 on the Horizon
Call of Duty fans have been wondering about the franchise's future for a while now and may have finally gotten some much-needed answers.
When Call of Duty: Vanguard dropped, players were underwhelmed with the World War II-themed shooter. It was forgotten pretty soon after its release, with many Call of Duty players sticking to Warzone. Meanwhile, many Call of Duty fans wondered about the future of the game outside of Warzone.
Would Activision Blizzard continue releasing Call of Duty titles every single year? Would the titles be available on all platforms?
When Microsoft announced that i was purchasing Activision Blizzard, these questions became even more prominent in Call of Duty conversations. It seemed likely that things would be done a bit differently going forward.
But it seems as though Call of Duty is remaining the same for now.
Activision Blizzard recently announced two new Call of Duty games for 2022: a sequel to Modern Warfare and Warzone.
According to legendary Call of Duty insider source Charlie Intel, the Modern Warfare reboot and the accompanying Warzone 2 will be built using a brand-new engine. Warzone 2 will be released as a "companion" to Modern Warfare, meaning it will be tied to that exact title.
This is most likely due to the issues Activision Blizzard had when it attempted to integrate Black Ops Cold War and Vanguard content into Call of Duty: Warzone. Not only did the themes clash, but the weapons and maps were also difficult to balance and combine.
After all of the negative feedback about these changes as well as the underwhelming release of Vanguard, it makes sense that Activision Blizzard would want to start fresh with an entirely new FPS and battle royale game.
BREAKING: NEW official Call of Duty 2022 details:

— Sequel to Modern Warfare 2019
— NEW ENGINE for MW2 and Warzone 2
— Game + New Warzone built together from 'ground up'
— Warzone will be 'Massive evolution of BR'
— 'New Sandbox mode'

Stay frosty… pic.twitter.com/sGFnYWNTaY

— CharlieIntel (@charlieINTEL) February 11, 2022
There are still no specific details on Call of Duty: Warzone 2 except that developers are calling it a "massive evolution" of battle royale. There will even be an "incredibly ambitious sandbox mode."
More details will come out in the coming months. But so far this is really the full extent of the information Charlie Intel received.
When is Call of Duty 2022 coming out?
The new Call of Duty title is coming out in November of 2022. There has been no release date for the new Call of Duty: Warzone, however. Most are speculating that the two will be released simultaneously but others wonder if it will come after. Call of Duty: Warzone came out half a year after Modern Warfare.
There have also been rumors that the new Call of Duty game and Warzone 2 will only be available for next-gen consoles. But so far, this hasn't been clarified.
Meanwhile, Call of Duty players are wondering what will happen to Call of Duty: Warzone after the new Warzone is released, whenever and wherever that is. It's not yet clear if the current Warzone will be abandoned or if both will run simultaneously.
It's possible that both will still have live servers when Warzone 2 comes out but if Activision Blizzard handles Call of Duty anything like Overwatch, the original Warzone will be abandoned while Warzone 2 gets all the attention up to its release. This will most likely have players eager to jump ship from the buggy, cheater-filled original Warzone.