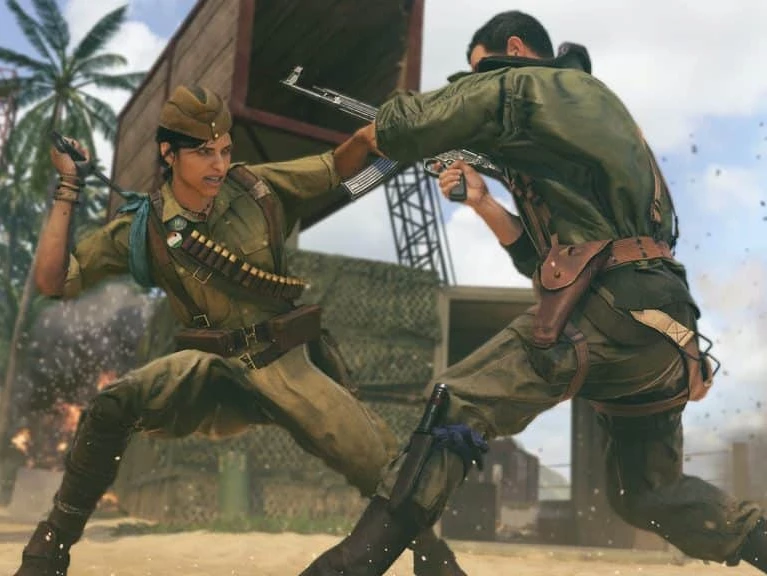 Firstblood · 2 mins read
COD Leak Suggests Revised SBMM, Disbanding Lobbies
There are big changes coming to Call of Duty's skill-based matchmaking system.
Call of Duty's 2022 title is Call of Duty: Modern Warfare 2, a sequel to the popular Modern Warfare game from 2019. Not much is known about Modern Warfare 2 beyond that except that it will come with a new Call of Duty: Warzone and is built on a new engine. Now, we got some big news about the skill-based matchmaking.
Skill-based matchmaking, or SBMM, is implemented in shooters to create a skill balance. In Call of Duty, the SBMM attempts to put players with similar skills and levels in matches. But most players hate it because it has changed public multiplayer into ranked multiplayer, meaning casual matches still require players to be pretty sweaty and takes away from the fun.
While the Call of Duty community is full of complaints about bugs, cheaters, and weapon balance, the skill-based matchmaking has been a consistent source of frustration over the years. Players are often left wondering if developers are even listening and debating if they will play another Call of Duty despite how underwhelming recent experiences have been.
Well, developers have been listening.
Infinity Ward allegedly has plans to change the SBMM system. This was first announced by a prominent Call of Duty insider known as Ralph on Twitter.
Despite plans for revising Modern Warfare II's SBMM System, Disbanding Lobby's are supposedly here to stay for all future Premium Call of Duty titles pic.twitter.com/8Wkv53dnKu

— Ralph (@RalphsValve) February 26, 2022
It's unclear what the actual changes will be, although some players are hoping skill-based matchmaking is removed completely. This is most likely not happening, although the updates are currently a mystery. The only information Ralph had to share was that disbanding lobbies are allegedly "here to stay" for now.
Disbanding lobbies allows the game to juggle players with ease, filling more games more quickly. It also leads to more specific matchmaking capabilities based on player statistics and playstyles.
It's important to remember that Call of Duty developers have not confirmed anything about Call of Duty: Modern Warfare 2's skill-based matchmaking. This does give gamers some hope meanwhile, however.