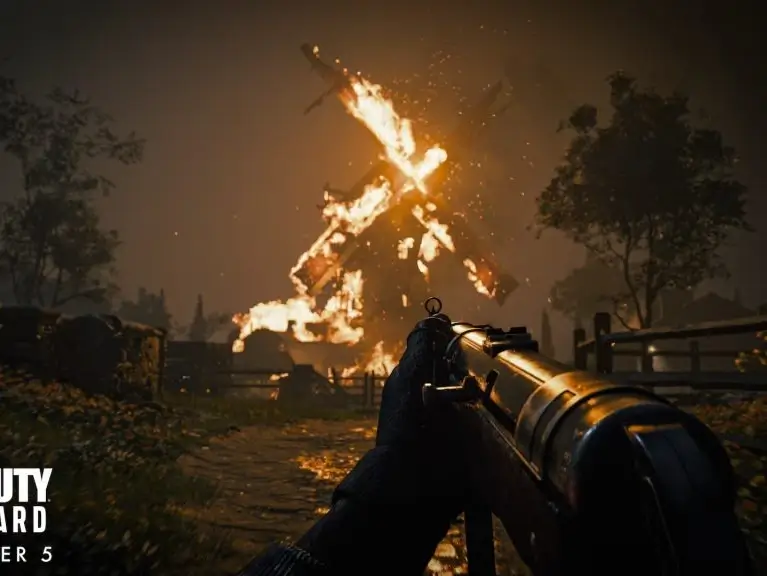 Firstblood · 2 mins read
COD Vanguard Brings New Small BR Mode – Champions Hill
More information is coming out about Call of Duty: Vanguard's upcoming alpha test. This time, it's a new game mode.
The heavily anticipated title in the Call of Duty series is getting closer. The game will be revealed in an in-game Warzone event, which will finally confirm more about the game. So far, players only have a teaser trailer to go off of for official information.
Activision also claims there will be an alpha test from August 27 to August 29.
Even though a reveal is coming later today, fans can't wait. They have already begun digging. And they've found something major.
A new Call of Duty: Vanguard game mode was already spotted on the PlayStation Network. Available for PS4 and PS5 in all regions, the game mode, Champion Hill, will be about 2-3 GB.
What is Call of Duty: Vanguard Champion Hill
Champion Hill is a new game mode that has a lot of similarities to Apex Legends' Arenas mode, which is a competitive 3v3 mode. Champion Hill is a blend of Gunfight, which may be removed from Vanguard, and a battle royale.
Eight three-player teams will compete in round-based gameplay to see who is the last team standing. Each round, teams will be randomly paired with each other, giving each team eight lives. Between each round, there will be a buying period, where players can purchase attachments, kill streaks, and perks.
An alpha for Call of Duty: Vanguard titled "Champions Hill" has been added to the PlayStation network.

This is reportedly the new battle royale mode similar to apex legends arena. https://t.co/DuIu3WgQuP

— ModernWarzone (@ModernWarzone) August 19, 2021
According to Modern Warzone, a Call of Duty: Vanguard beta test is coming to PlayStation on September 10. It will come to all platforms on September 16. The game itself has a confirmed plan to launch in the fourth quarter of 2021. Leakers are targeting November 5 as the specific launch date.