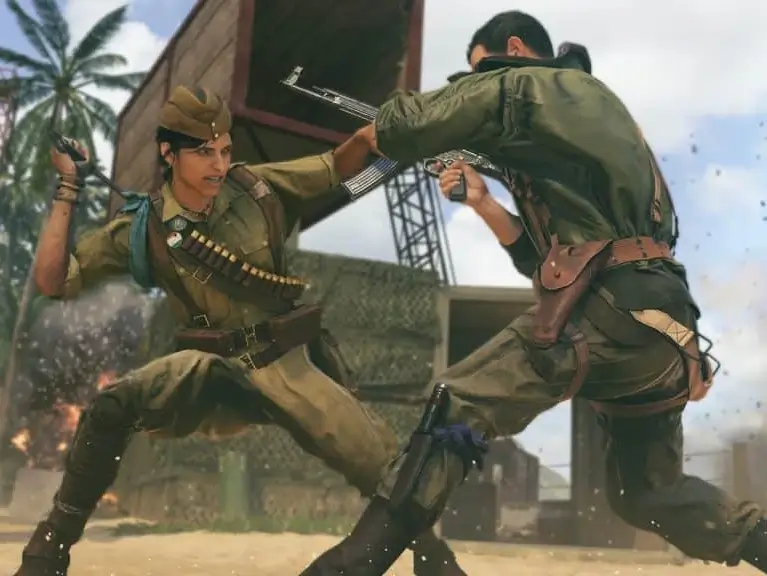 Firstblood · 3 mins read
COD Vanguard Features Met with Mixed Reactions
all of Duty: Vanguard had a pretty silent launch, making it the most underwhelming new title to date. The reviews have been equally mediocre, with players finding a lot of issues early on.
This time around, Call of Duty fans are voicing disapproval of two new features: Play of the Game and the MVP voting system.
Play of the Game is found in most Call of Duty titles, with that or the Final Killcam showcased after a game ends. Sometimes players will even get to see both. Call of Duty: Vanguard is no exception, even adding an NVP voting system to the mix. But fans are not impressed, calling the features "worthless."
Call of Duty: Vanguard fans not impressed with Play of the Game feature
One Call of Duty fan started a thread on Reddit dedicated to their disdain for the features, calling them "pointless." The player said that the Play of the Game after the match is much too long, suggesting that the play only be shown if "something particular happened" in-game like an ultra-kill or quad-feed.
Another Call of Duty fan gave some suggestions for shortening the Play of the Game:
Shorten the victory/defeat screen
Make the Team MVP screen an overlay title instead
Shorten the move to the MVP vote, trimming down the start
Said another player: "Don't you love to join a TDM and five points later just watch this beautiful 15-minute long MVP vote that has no purpose at all?"
Call of Duty fans lamented that they can't even do anything during this long post-game process. One player questioned why they can't at least check out their class or cosmetics.
"Honestly it would be fine if they just showed the play of the game and just threw the three MVP candidates on the screen and you had five seconds to vote," another player wrote. "It's brutal sitting through those three animations over and over. I wish they would do away with them that's not going to happen because I'm sure Activation has big plans to charge for animations."
Call of Duty: Vanguard fans not enjoying MVP vote system
The MVP voting system is a new part of the Play of the Game after the match. But players are not excited about it.
The critical player who started the thread said the MVP vote system isn't needed. They noted that players often just choose their friends. Instead, they suggested, Sledgehammer should automatically select the top three players who have the best overall score and then let players choose between those three.
Another Call of Duty fan pointed out that MVP doesn't often consider objective-based points. They said that in game modes like Domination, multi-kills are still favorited over captures.
But not everyone is completely displeased with the new feature.
Said one Call of Duty player: "I kind of like picking the MVP of the game, but that play of the game algorithm is busted. Might as well get rid of that honestly. I'll get a fury kill and then it shows some person getting two kills with a shotgun then dying."
Overall, the response has been negative. One fan even joked that disliking these features is something the entire Call of Duty community can agree on.
Sledgehammer Games has not responded to the complaints.