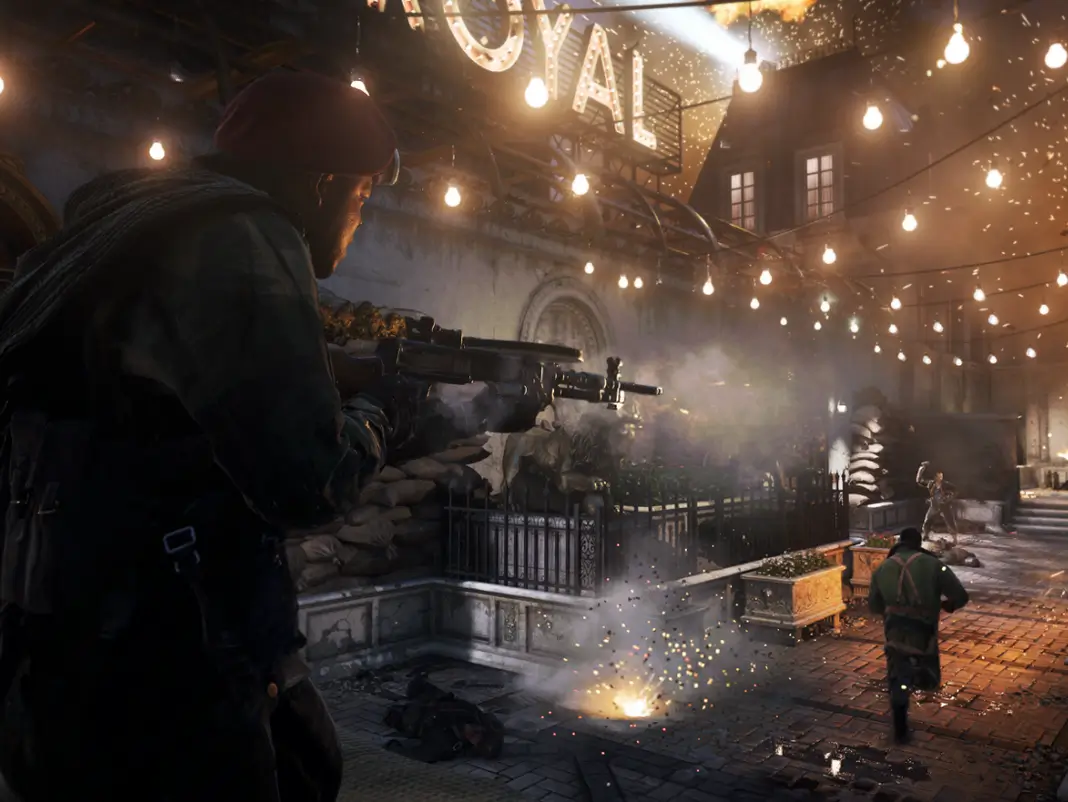 Firstblood · 5 mins read
COD Vanguard Multiplayer Reveal and What We Know
Call of Duty: Vanguard just revealed its long-awaited multiplayer mode.
Vanguard recently had an Alpha, allowing players to try out the Champion Hill mode. This is a multi-arena survival tourney game mode that has multiple 70-second deathmatches. Each team must compete in several matches against different teams in an attempt to be the last one standing.
While the game mode had mixed reviews, most players have been waiting to hear more about multiplayer. This is the most important game mode in Call of Duty since it's where most players will spend the majority of their time. Multiplayer will have multiple game modes and 16 launch maps, which fans will learn more about during the multiplayer reveal.
The Call of Duty #Vanguard Multiplayer Reveal will be live at 10am on Sept 7th!

Get ready for news of new MP modes, maps, weapons, beta, and MORE ?

? September 7th
⏰ 10AM PT

Watch it here:
➡️Twitch – https://t.co/pqo4pLRrqo
➡️Youtube – https://t.co/BYkotDlHRT

— Call of Duty (@CallofDuty) September 6, 2021
Everything We Know About Call of Duty: Vanguard Multiplayer
Call of Duty: Vanguard's multiplayer reveal took place on September 7th at 10 AM PST. The presentation was around 30 minutes, giving the first look at multiplayer in the World War II-era FPS.
Maps Coming at Launch
Multiplayer mode will have 20 maps when Vanguard launches. THis is the most ever for a Call of Duty game launch — and more will come later as DLC.
The maps will be set across various WWII fronts, including the Eastern Front and North Africa. Sixteen of the maps are for standard multiplayer while four are for Champion Hill.
Environments can be destroyed during matches. Players can impact certain elements throughout the map to reveal hidden enemies. How quickly and easily players can change the environment depends on the weapon they're wielding. Developers noted that the map will look completely different by the end of a match.
Four maps will be available in the upcoming beta: Hotel Royal, Red Star, and Gavutu maps.
Combat Pacing
Vanguard showed off a new feature called Combat Pacing. This allows players to decide just how hectic they want each match to be. There are three filters, ranging from Tactical to Assault to Blitz. This determines the number of players in a match, with Blitz allowing up to 24 players on each team.
Game Modes Coming to Vanguard
There will also be a new game mode, Patrol. It's similar to Domination but a capture zone will slowly move throughout the map. Team Deathmatch, Kill Confirmed, Domination, and Search & Destroy will also be returning. Gunsmith is making a comeback, a game mode that allows players to customize weapons.
Operator Information
Activision revealed that the operators in Vanguard "represent a global cast of countries, cultures, ethnicities, and walks of life."
The fictional characters are inspired by real people who fought in World War II, with each operator sharing a unique story. Extended background details will be available for each operator, allowing players to understand why they joined the war.
A new leveling system will also be in Vanguard. Known as Operator XP, this is separate from regular, weapon, battle pass, and clan XP. Players can unlock cosmetics, skins, calling cards, and finishing moves by playing matches with a specific operator.
Each operator will also have a favorite weapon. For example, Polina prefers the 3-Line Rifle. This coincides with her passion for sniping. She'll get additional XP when she uses that particular weapon.
Six operators will be in the multiplayer beta: Daniel Take Yatsu, Roland Zelmet, Lucas Riggs, Wade Jackson, and Arthur Kingsley.
There won't be factions anymore but there will be a clan system. A clan is a group of players. They can work across platforms and console generations. Progression, emblems, and battle pass items that are unlocked will be given to each player in the clan. This is similar to Modern Warfare's Regiments system.
Weapon Update in Vanguard Multiplayer
Gunsmith is coming to Vanguard's multiplayer. This is a gun customization mode that allows players "unrestricted" access to attachments. Any individual weapon can have up to 10 attachments, allowing for endless possibilities.
According to Activision, weapons can be adjusted when it comes to damage and rate of fire. The caliber of each weapon can also be altered.
Shotguns, for example, can be outfitted with a "Buck Slug." This is a shell filled with short-range buckshot as well as a slug round for longer range. This is one way that ammo can be changed, according to the publisher.
Balance is another big aspect of the weapons in Vanguard's multiplayer.
Call of Duty: Vanguard is coming out November 5. But players can test out multiplayer before the game launches by joining a multiplayer beta. The beta will open to PlayStation users on September 16th. Anyone who has pre-ordered the game can also participate at that time. The beta opens up on September 18th for PC and Xbox. It's available until September 20.