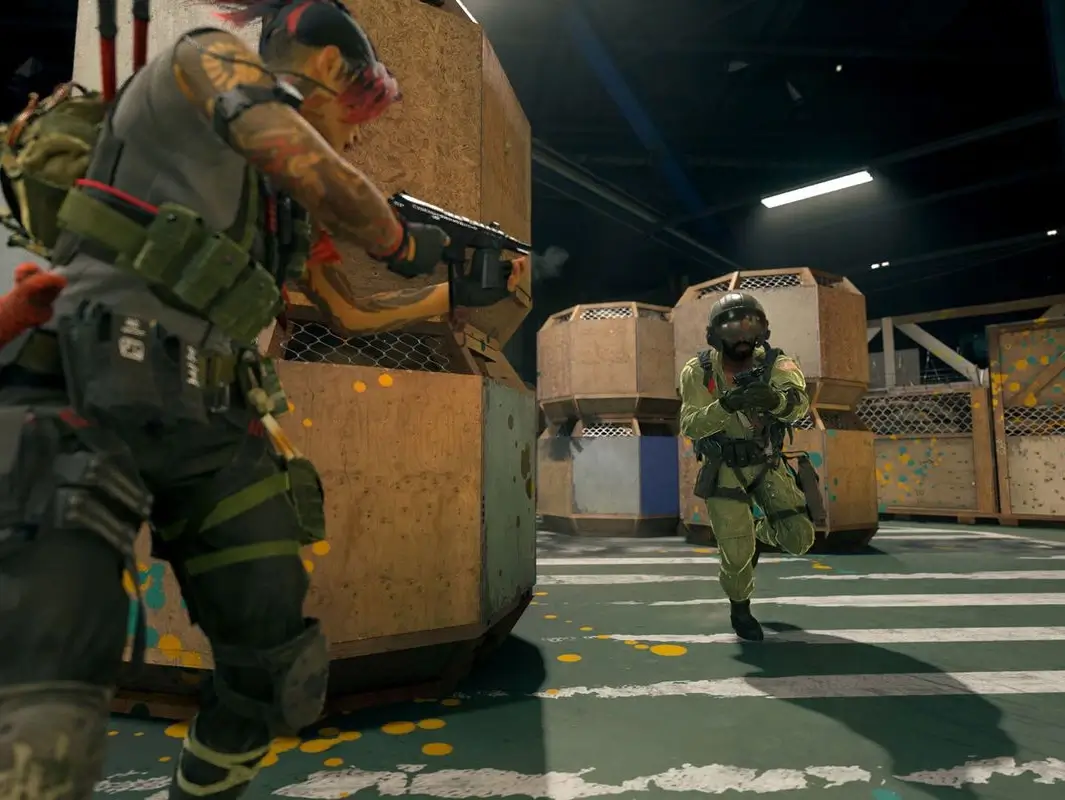 Firstblood · 7 mins read
COD Warzone Season 5 Preview
Despite murmurs of a "strike" against Call of Duty: Warzone Season 5, many fans of the FPS are excited about all the new updates arriving today in the battle royale. And there's a LOT.
Here's What's New in Call of Duty: Blacks Ops Cold War in Season 5
The first thing to check out is Double Agent, a new multiplayer game mode that's like Among Us on steroids. [Link to past article on it] This mode has double agents who must eliminate the entire crew or successfully set off explosive charges around the map as other players attempt to figure out who is responsible for the sabotage.
Another game mode is coming later in Season 5. It's the classic Demolition game mode, where two teams will battle it out as either attackers attempting to destroy a pair of active bombsites or defenders preventing the detonations.
Black Ops will also be getting five new multiplayer maps. The first is Echelon, a 6v6 map available at launch. It's set in Teufelsberg (also called "Devil's Mountain") in Berlin, shining light on the aftermath of Perseus' latest operation. This includes ashes, rain, and a partially blown up NATO compound.
Slums will also be available at launch. This 6v6 map is a vintage three-lane creation first introduced in Call of Duty: Black Ops II. It's set deep within Panama City. Showroom is a 2v2 map available at launch that is built for Gunfight and Face Off. It's set in an abandoned New Jersey mall.
Later in the season, players can expect Drive-In, a 6v6 map that features a movie drive-in setting in an abandoned midwestern ghost town. This cult classic will arrive soon after launch, encouraging close-quarters fights and long-range sniping.
Zoo will also be coming mid-season. It's a 6v6 map from the original Black Ops, featuring bear pits and aquariums. There's also a monorail for good vantage points of the zoo below.
Call of Duty players can also get their hands on the Flamethrower, a new scorestreak. This is the developers' way to round out support items. The Flamethrower shoots a steady stream of flame, burning enemies within a close range.
There are also new weapons and items available on Zombies. Death Perception is Cold War's ninth Zombies Perk, granting agents the ability to "see" obscured enemies as bright outlines.There's also the Tesla Storm, which shoots lighting between allies, stunning and damaging enemies. This mode will also get the Flamethrower, a support weapon that's considered a "step up" from the Combat Bow.
Outbreak has a lot of new content as well. According to the official Call of Duty update, "the operation in Outbreak has grown beyond the Ural Mountains and brings plenty of new armaments to boost."
A new region was dropped today, Collateral. This is a huge new region that's considered "incredibly unstable." It's the perfect spot to harvest Aetherium Crystals and investigate the Dark Aether. It has crashed satellites, oil drills, and massive rock structures.
A new Outbreak objective is also here, called Transport. Squads must accompany a drivable Requiem machine as it makes its way across the Outbreak Zone. Outbreak also has a new vehicle, the Tank. Available at launch, this vehicle "is ready to blow holes in Ordas, Krasny Soldats, and everything else without a pulse" thanks to its massive cannon.
Here's What's New in Call of Duty: Warzone in Season 5
Call of Duty: Warzone is also getting a lot of changes in Season 5. The first thing to check out is two new Perks that "shake up the meta." The perks are Combat Scout and Tempered, "each with their own benefits that could definitely change how you choose your Loadouts."
Combat Scout gives operators a burst of in-field intel. Damaging an enemy highlights the foe in bright orange, pinging them automatically. The second is Tempered, which makes Armor Plates heavier and more reinforced. Tempered allows each Armor Plate to absorb 75 points of damage instead of 50.
Two new Points of Interest are also here. Mobile Broadcast Stations boost the numbers signal all around Verdansk. They can be placed in a variety of locations throughout the map, differing each match. [[REDACTED]] is the other POI. Not much is said about this place so operators should be on the lookout for it today to gather more information in-game.
Warzone players also have a new Gulag called Rush. This updated format converts the Gulag into the classic Black Ops II map of the same name. Rush is all about darting around from cover to cover as players make their way towards each other.
Later in Season 5, players can try out Clash. This new mode features 50v50 combat on Verdansk. Quads will fight each other in an unlimited respawn deathmatch in an attempt to score 200 points. Each elimination grants one point but there will also be contracts and public events.
A mid-season event is also coming later on.
"Whatever broadcast Perseus set up is causing the Red Doors to become more volatile than ever before, as Operators are now reporting [[REDACTED]] in their post-mission briefings," reads the preview. "Beware of these doors sending you to locations other than the main room we all thought to be its lone destination point, and above all else, keep your head."
Three New Operators Coming to Call of Duty in Season 5
Looks like the leaks are spot on. [Link to old article] Kitsune has appeared in Season 5, a Japanese self-taught cybersecurity expert and world-class thief. Kitsune was born in Kobe but left her family's organized crime past to join Perseus.
Kitsune is available at Tier 0 in the Season 5 Battle Pass. At Tier 100, players can unlock an additional Ultra-rarity Operator Skin. Purchasing the Battle Pass Bundle during the first two weeks of the season will unlock a limited-time Kitsune Operator Skin. More about the battle pass will be revealed next week.
Later in the season, players can get their hands on Stryker. He's known as a "one-man army," representing the US Special Forces response team. Hudson is another NATO operator coming later in Season 5. This is Adler's old colleague. Special Agent Jason Hudson has left DC to finish the fight in Verdansk, Teufelsberg.
Four New Weapons Coming to Call of Duty in Season 5
It wouldn't be a new season without new weapons. There are four new weapons coming to Call of Duty Season 5. Two of them are already here: The EM2 and TEC-9.
EM2 is a full-auto assault rifle with good firing control. It has a built-in low-zoom optic for improved accuracy. While reliable at a long range, the EM2 has a slower fire rate. It's available at Tier 15 of the Season 5 Battle Pass.
TEC-9 is a semi-auto submachine gun that has improved accuracy from longer ranges and a low recoil. It has a slower fire rate but good damage output even at a moderate range. It's available at Tier 31 of the Season 5 Battle Pass.
A melee weapon is also already in-game. The Cane is a bludgeoning tool that is "classy" as well as deadly. A quick swing of this melee weapon can leave an opponent unconscious.
Later in the season, a new secondary weapon is dropping. The Marshal is a break-action pistol that fires 12-gauge shells. It has excellent damage at a close range. It even has a one-shot kill potential.
"The Marshal is the most powerful loadout pistol in Black Ops Cold War, able to clear rooms with ease despite limited attachments," developers said.
This is available by completing an in-game challenge or picking up a bundle with a unique Blueprint version when it appears in the store.