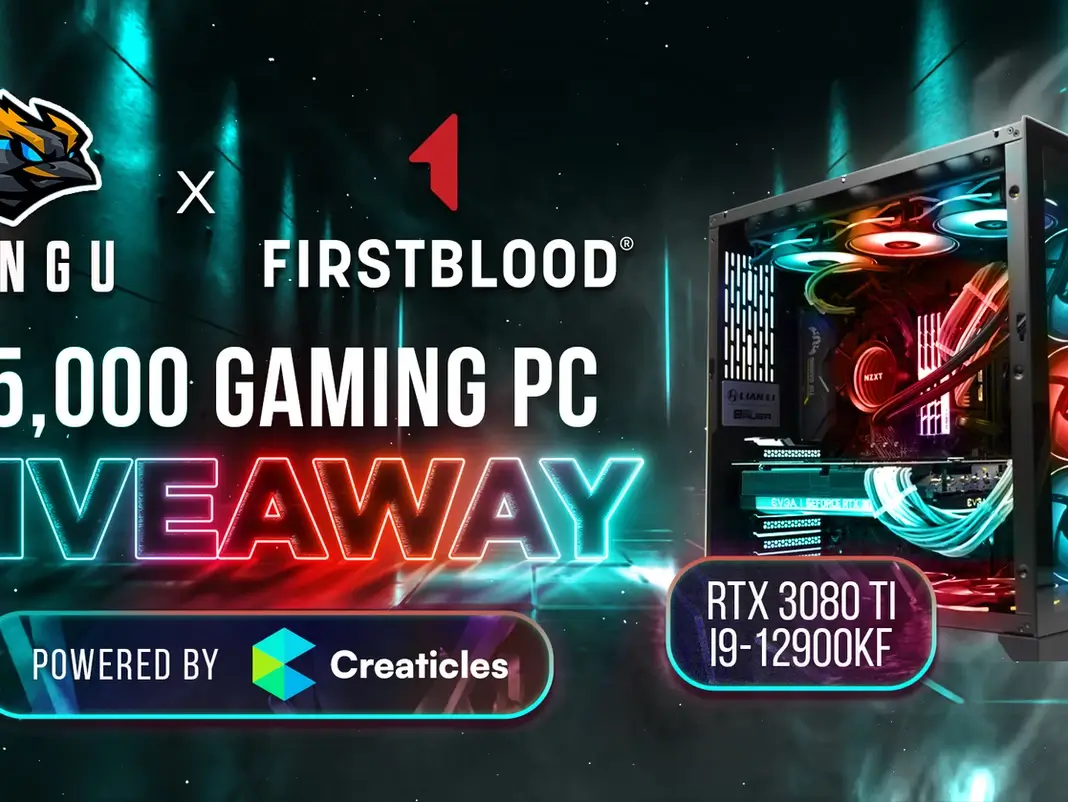 Firstblood · 2 mins read
FirstBlood Partnering With Creaticles To Deliver NFTs As Esports Rewards
FirstBlood and Rainbow Six Siege content creator Pengu to host a giveaway in support of the partnership launch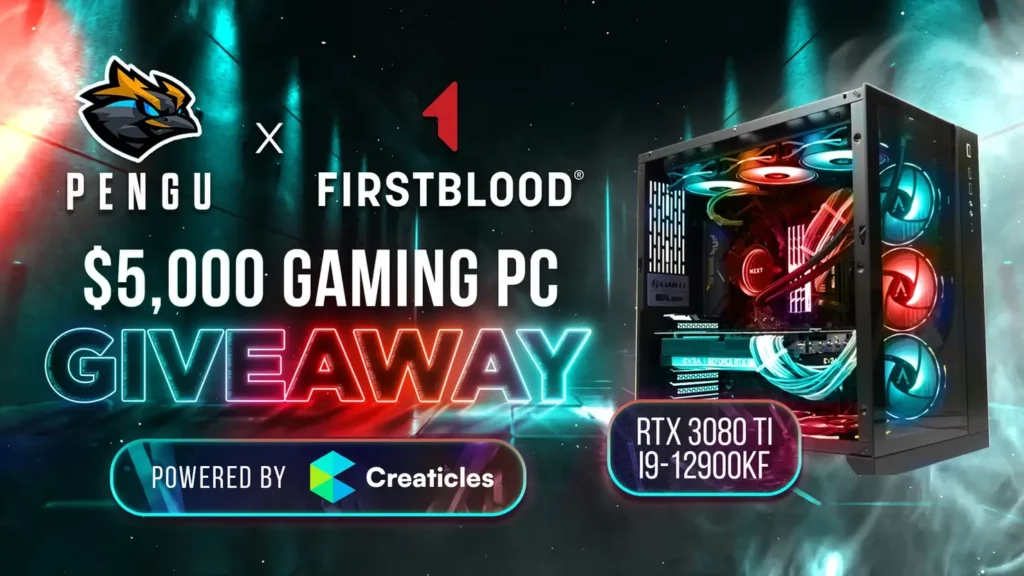 BOSTON, Dec.15, 2021 — FirstBlood Technologies announced today the kickoff of a partnership with the decentralized application Creaticles ($CRE8). Creaticles, built on the Ethereum blockchain (ETH) and launching on other chains and layer-2 solutions, connects users with artists to facilitate the creation and delivery of custom NFTs.
To celebrate the announcement, FirstBlood and streamer Pengu are hosting a giveaway of a gaming PC valued at $5,000. More information about this giveaway can be found HERE. In addition, players of the popular Rainbow Six Siege game will have the opportunity to compete for $2,500 and a custom NFT Trophy that will be designed by the Creaticles community. Those interested in participating are able to sign up now on FirstBlood
"At FirstBlood, we empower players and creators to play and earn by doing what they love – competing in video games;" said Joe Zhou, FirstBlood CEO. "With this partnership, we hope to open the door for players and creators to explore web3 and request their favorite NFTs through the Creaticles platform."
This will be the first in a series of such partnerships, as both FirstBlood and Creaticles see long term opportunities between the two companies. Announcements for these new events will be coming in early 2022.

About FirstBlood: FirstBlood is an automated tournament platform founded in 2016 that offers a convenient method for gamers to track their play, earn rewards, and compete at a higher level.
About Creaticles: Creaticles is the NFT curation marketplace. Creaticles offers users the ability to request and receive custom NFTs, and artists a place to showcase their work.