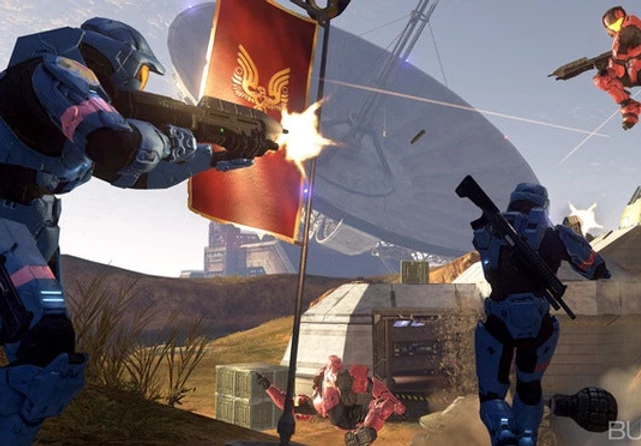 Firstblood · 2 mins read
Halo 3 Xbox 360 Servers Officially Retired
The Halo community is mourning the shutdown of old Xbox 360 multiplayer servers.
Today is the day that many older Halo games are having their multiplayer servers shut down forever. This includes Halo: Reach, Halo 3, and a few others, all of which carry an abundance of nostalgia and good memories for Halo fans.
Prominent Halo content creators are saddened by the inevitable news, sharing heartwarming clips from their final days on the servers. The Halo community noted the "passion" fans still have for older Halo games, making the series very special for many gamers.
A little bit of og Halo 3 wholesomeness in it's final days

this was the last achievement this guy needed before the servers are turned off forever pic.twitter.com/5WxHJBrMKh

— Hidden Reach (@HiddenReach) January 10, 2022
Players were emotional about the end of such a long-running game, with many teams stopping to fight mid-battle to pay their respects to the game together. In response, Halo fans shared memories from their days playing Halo 3 while others said the good times will always be with them in their hearts.
It truly is the end of an era.
The Halo community has known this day was coming for about nine months now. Developers shared the sad update in 2021, explaining that the games would no longer have matchmaking services due to the ongoing efforts to maintain them becoming too difficult amidst creating new titles.
The Halo 3 Xbox 360 servers shut down forever today. End of an era. ?

The joy of coming home from school and playing this game for years on end was some of the best moments I've ever had with gaming. SO ahead of its time. Glad I got to experience it in its prime. A true GOAT?? pic.twitter.com/ZtU6BN1CoW

— Jon (@MrDalekJD) January 13, 2022
Fans of Halo 3, Reach, and Halo 4 can still play the games offline. Of course, this isn't the same. Other older titles also have online multiplayer. And there is also Halo Infinite, an epic new game in the series that has had many fans nostalgic due to its fun, familiar gameplay.