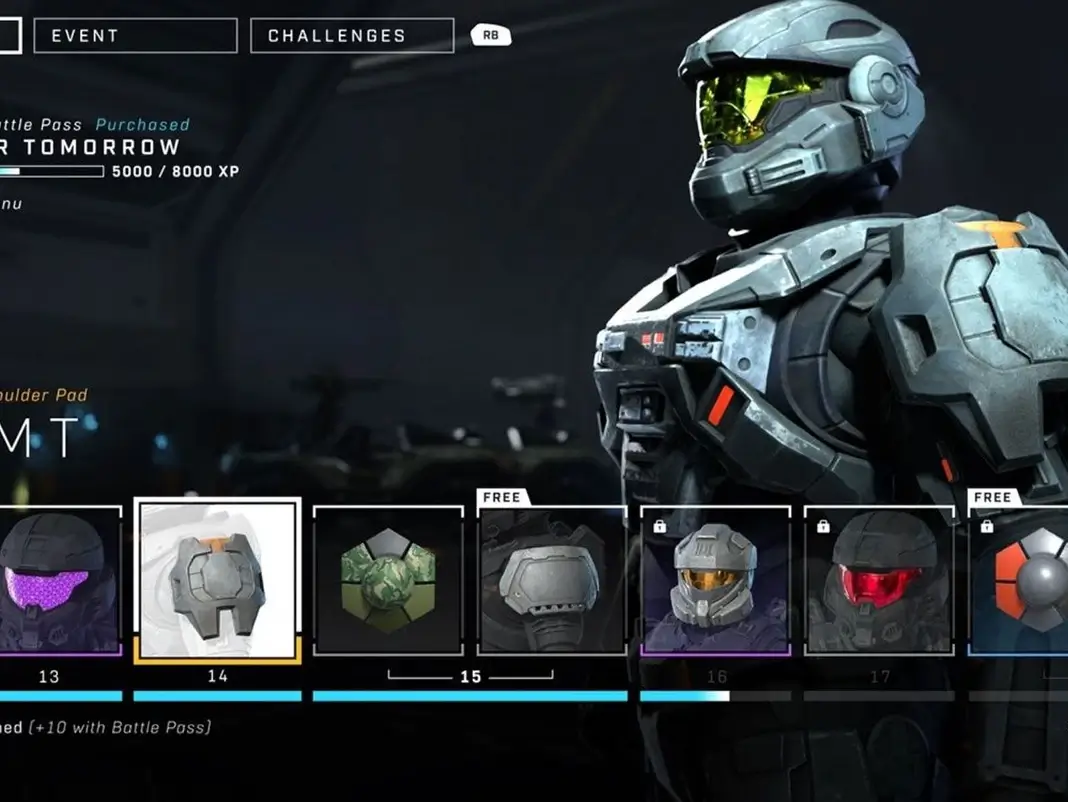 Firstblood · 3 mins read
Halo Infinite Battle Pass Confirmed
Information about Halo Infinite is slowly coming from developers 343 Industries as the release date approaches. This time, the publisher has revealed more details about the Halo Infinite battle pass, including how much it costs.
The Halo Infinite battle pass will cost $10. This was revealed in a discussion 343 Industries had with IGN. The battle passes will never expire and there will be no loot boxes.
Explained Head of Design Jerry Hook and Lead Progression Designer Chris Blohm: "We wanted to be able to say, 'Hey, look, when you put 10 bucks in, you keep that 10 bucks.'"
Each battle pass will include a legendary cosmetic, some related to the lore and others a new type of customization object. The battle pass in Halo Infinite will never expire but players can only have one active at a time. Fans can switch between active battle passes, however, allowing them to choose which legendary item they want to work towards.
Halo Infinite Season 1 Battle Pass: Heroes of Reach
343 Industries revealed the name of the first battle pass back in June. Now, Blohm and Hook have shared more details on the highly anticipated Heroes of Reach battle pass.
The first armor core will feature Halo: Reach customization options.
Said Blohm to IGN: "We know people like Reach and we knew the story was going to have another Reach beat — in the paperback books, there's a Reach beat after Halo 5. The Infinity goes back to Reach. So we just started full speed ahead on the best of the Reach customization."
Every player in Halo Infinite's multiplayer mode will get the new Mk. VII armor core and that every customization option made for the Mk. VII armor — including helmets, visors, and shoulders — can be swapped onto their Spartan.
According to Hook, this was a way to tell a visual story with the battle pass.
"When we were looking at the Heroes of Reach and what [the team] pulled together is a really great model of how we're trying to tell a visual story with the battle pass of earning characters, basically through all the Reach characters with the battle pass," Hook said.
Basically, the system allows an armor core at the center and then attachments that can be mixed and matched as they are earned in the battle passes. Players can also choose to look exactly like a main story character by using all of their parts.
The battle passes will also have Death Effects and other armor effects. Armor kits will also be included. These specific kits will be needed to look exactly like a member of Noble Team. All of the armor in Halo Infinite will help players blend into the atmosphere and story of the game. One thing you won't see in the battle pass is Master Chief flossing.