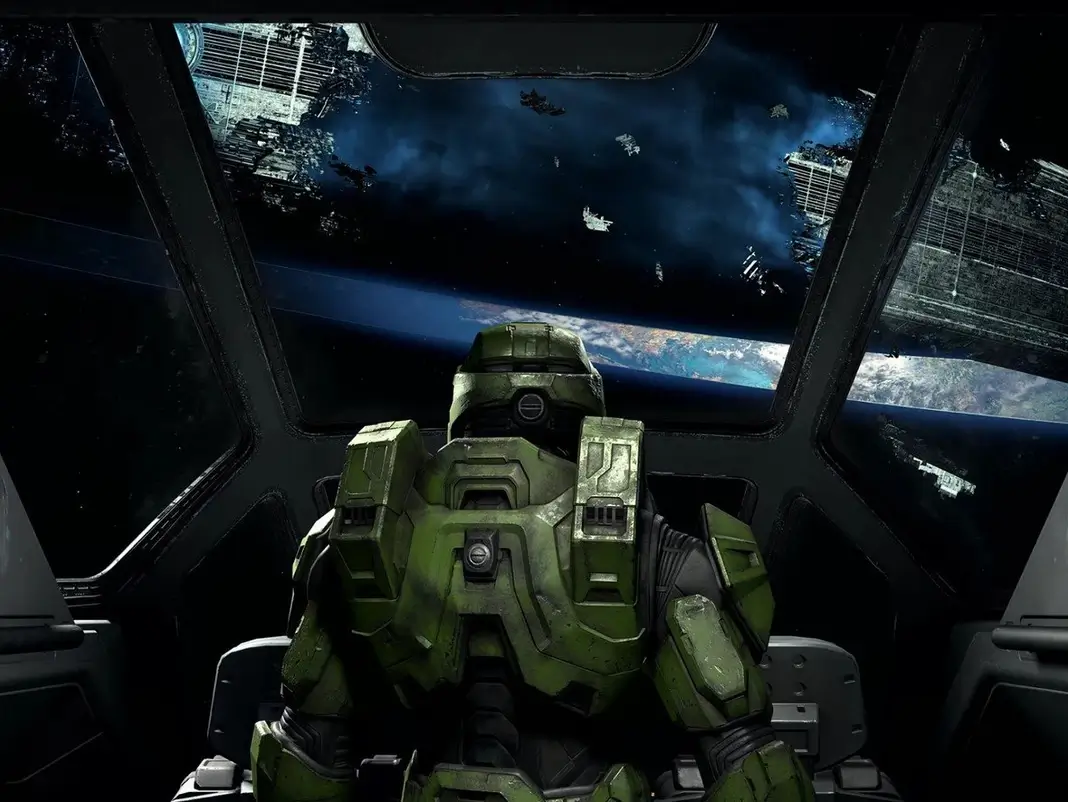 Firstblood · 3 mins read
Halo Infinite Campaign Reveal and Details
Halo fans have been experiencing a bit of the multiplayer mode leading up to Halo Infinite's release on December 8. But now fans are finally getting a sneak peak at the iconic shooter's campaign mode.
A six-minute trailer was released on October 25, offering a closer look at the campaign mode since the first teaser back in July 2020.
The trailer begins: "Since the beginning, Halo was about Master Chief and Cortana, partners protecting humanity. But that is now a distant memory. Humanity is fighting for survival. The Banished have risen, defeated our heroes, and taken control of the mysterious Zeta Halo. We need a savior. We need hope. We need Spartan 117: Master Chief."
Infinite is set after Halo 5: Guardians, a title that came out back in 2015. Five years later, 343 Industries is looking to pick up the storyline started in Guardians, focused on an artificial intelligence revolution led by Cortana, Master Chief's former ally.
It also mentions the Banished, Covenant antagonists from Halo Wars 2, a 2017 real-time strategy spinoff game.
The trailer received mostly positive feedback from Halo fans, who were quick to comment on the use of Halo's classic, dramatic score and the detailed battle damage on Master Chief's armor. Some Halo fans said that developers "nailed it," clearly excited by Halo's "biggest campaign to date."
Everything We Know About Halo Infinite Campaign Mode
According to the trailer, players will become Master Chief and take part in the most "wide open and adventure-filled experience yet." There are new weapons, vehicles, and enemies all highlighted in the detailed trailer.
The first mission is retrieving The Weapon, an AI that will help Master Chief uncover the answers to a troubling question: What happened to Cortana? The answer is somewhere on Zeta Halo, "a damaged world full of wonder, mystery, and danger."
Zeta Halo is overrun with the Banished. The Banished army is spread across the planet's surface, building outposts without anyone around to stop them. Master Chief will be able to take down the Banished "any way they choose."
Said the trailer's narrator: "Become Master Chief, doing what Spartans do best: Defying the odds to take down the Banished piece by piece."
Classic villains are returning and new enemies are making an appearance, making it a difficult task. One new threat is the agile Skimmers.
The campaign will be a blend of exploration and combat, according to the trailer. While the initial gameplay reveal was underwhelming, as well as some of the early tests, the campaign has been largely celebrated thus far. The campaign will be released sometime in 2022 with no date mentioned just yet.