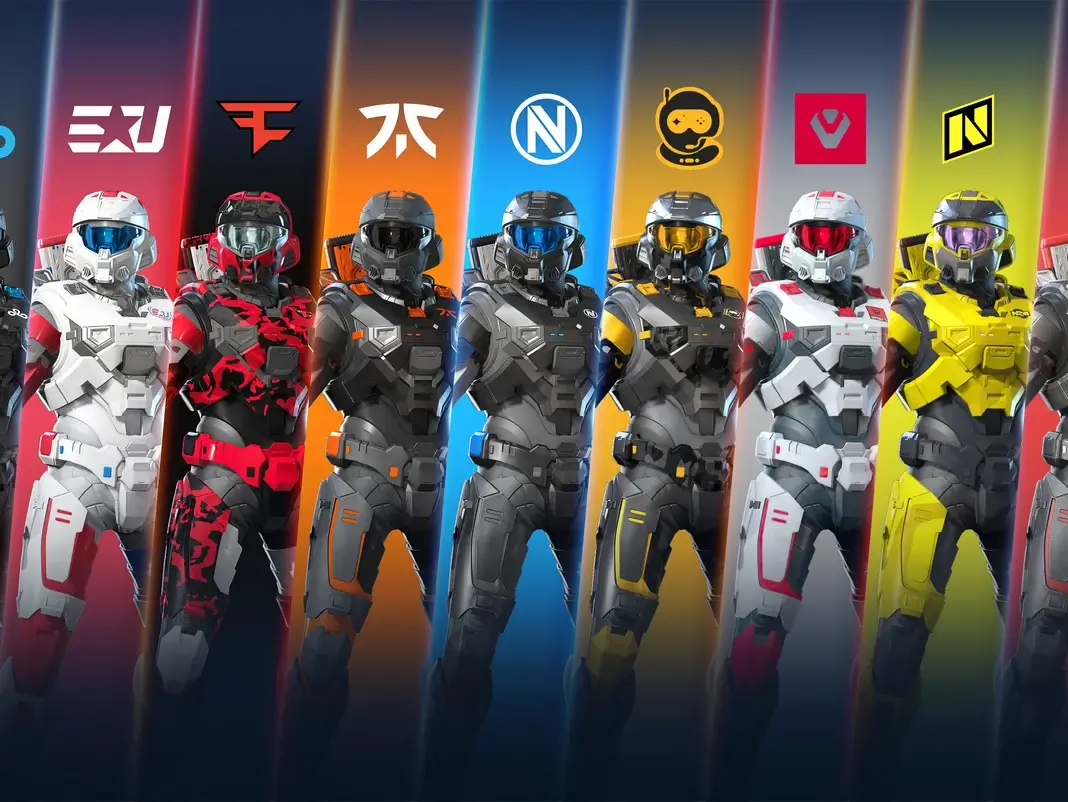 Firstblood · 3 mins read
Halo Infinite Esports Launch Surpasses CDL Hype
Halo Infinite's epic return to esports has been applauded by competitive FPS fans everywhere. Well, except Call of Duty pros — for them, it has only shined a light on the Call of Duty League's shortcomings. And they are demanding changes.
The first-ever Halo Infinite online tournament took place on November 21 as part of the Halo Championship Series. The successful return to the competitive scene has received a lot of attention. In fact, LA Thieves' Sam "Octane" Larew noted that his Twitter timeline has been completely taken over by Halo Infinite since the game launched.
"COD needs a kick in the ass because we're down 5-0 in a 1v4," Octane tweeted.
Tyler I tweet to make myself feel better but we all know the answer

— Sam "Octane" Larew (@OctaneSam) November 22, 2021
Halo Infinite's lively esports scene so early on had Call of Duty players feeling frustrated with the Call of Duty League's lackluster recent seasons.
"Watching competitive CoD die is like watching half of my life literally vanish into thin air. No 12th league spot. Competitive CoD being back burned every year. Warzone ruining CoD by design by introducing noob mechanics. The state of ATVI/Blizzard. Franchising… The list goes on and on," Christopher "Parasite" Duarte ranted.
While Call of Duty pros were clearly feeling pessimistic about competitive CoD in light of Halo Infinite's esports debut, many couldn't deny how fun it was to see Halo esports once again.
Former Call of Duty pro and 100 Thieves founder Matthew "Nadeshot" Haag called Halo Infinite "nothing short of incredible," noting the game's balanced maps, ranked play, and multi-million dollar tournament plans.
Call of Duty world champion Tyler "TeeP" Polchow had hands-on experience with Halo Infinite. He said the balance was "refreshing," clearly pointing out Call of Duty's ongoing flaws.
Took a day off and I just want to play more halo, I'm addicted. Then that final was nuts and made it worse. Those people are doin things right. So refreshing to play a balanced game.

Way less cheese.

Congrats to the #OpTicHalo boys they nasty

— OpTic TeeP (@TylerTeeP) November 22, 2021
The Halo Championship Series is aiming to make Halo a huge esport once again, with teams like FaZe Clan, Fnatic, and Cloud9 already announcing rosters and partnering with the league. There is a lot of money on the line and a crazy action-packed schedule, making the Halo Championship Series heavily anticipated amongst esports fans looking from a break from other titles.
Meanwhile, Call of Duty League viewership has been dwindling. Viewership has dropped since 2020 due to a lack of hype and the playerbase's focus on Warzone. It's no surprise that Call of Duty pros are demanding changes from Activision Blizzard as Halo Infinite continues to build its esports scene before the game even drops.