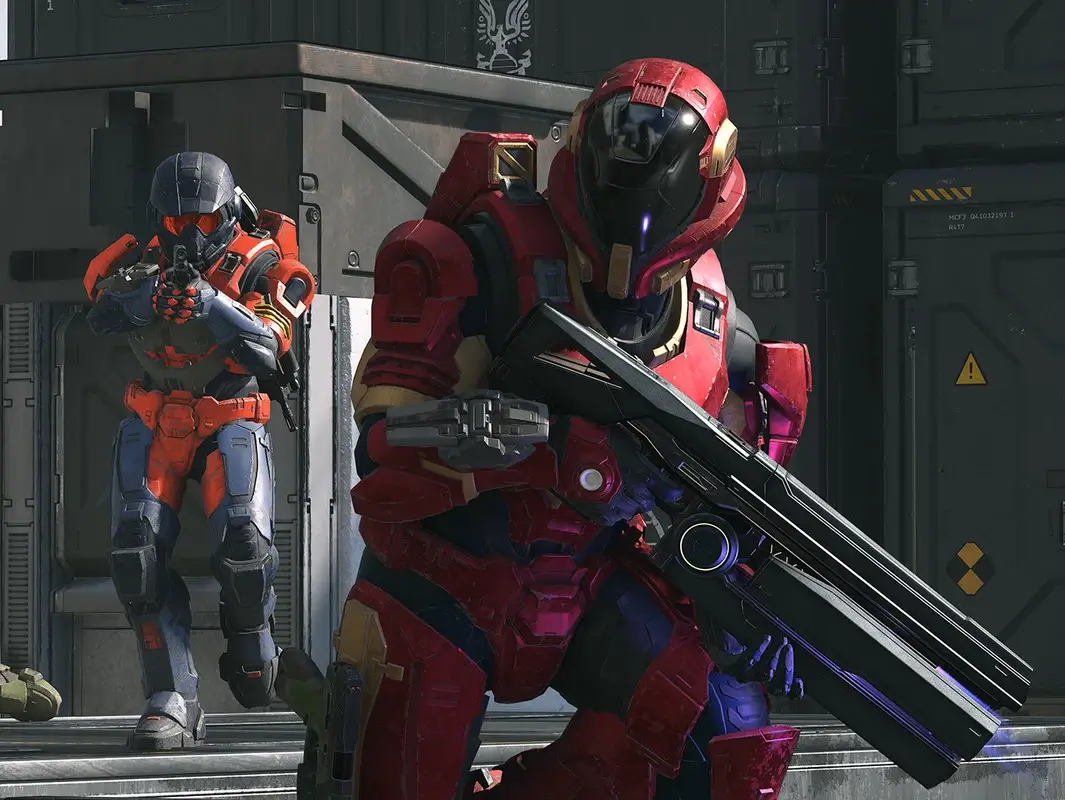 Firstblood · 3 mins read
Halo Infinite Multiplayer Launch Reactions
Halo Infinite's multiplayer suddenly dropped over the weekend.
Microsoft surprised Halo fans by launching Halo Infinite earlier than expected as part of Xbox's 20-year anniversary.
On November 15, Halo Infinite's multiplayer beta went live on Xbox One, Xbox Series S/X, and PC. The beta included cross-platform play and access to the core maps and battle pass features of season one. The progress will carry over to the official launch on December 8.
With Halo Infinite in the hands of fans, critics, and streamers, there are now reactions to the latest entry in the coveted FPS series.
Halo Fans Applaud Halo Infinite Gameplay
Almost everyone who has gotten their hands on Halo Infinite has expressed approval for the gameplay.
Halo Infinite feels incredible.

— Jack "CouRage" Dunlop (@CouRageJD) November 15, 2021
For many players, the gameplay is smooth overall. The shooting is satisfying and the movement sharp. The variety of game modes kept people entertained.
Quickplay has been "actually quick," one reviewer noted. It's easy to fit in some casual matches without any stress or trouble. Halo Infinite has a welcomed casual feel that avoids the usual tropes of other FPS in the genre. This could be nostalgia. This could be a true desire for something straightforward and fun to play with friends without a competitive edge.
The only negative has been a lack of enjoyable maps. Many were said to be underwhelming.
Halo Infinite Battle Pass Mixed Reviews
Halo's season pass has a 100-level system where players can earn cosmetic rewards as they reach certain levels. Players had mixed feelings about the pass, noting some positives and some frustrations.
Halo fans applauded developers for making the pass never expire. Even when the next season begins, players can continue grinding the old season pass. This surprised some in the gaming community since battle passes often force players to grind a game in order to get certain cosmetics before they are gone for good. Of course, nobody is complaining.
But the season pass is not perfect. While fans have forever to grind a season pass, it's possible players will find it too tedious to bother. Some reviewers found the progression to be very slow. Some of the daily challenges felt random or annoying. One critic noted that some challenges required players to use specific weapons that are hard to come by on certain maps or modes.
All in all, it was a positive beta for 343 Industries. While there were some downloading hurdles early on, the errors were quickly addressed. The weekend was a great way to celebrate the Xbox's past 20 years, starting when the Xbox debuted along with Halo: Combat Evolved. Since then, 81 million copies of the Halo games have been sold worldwide.