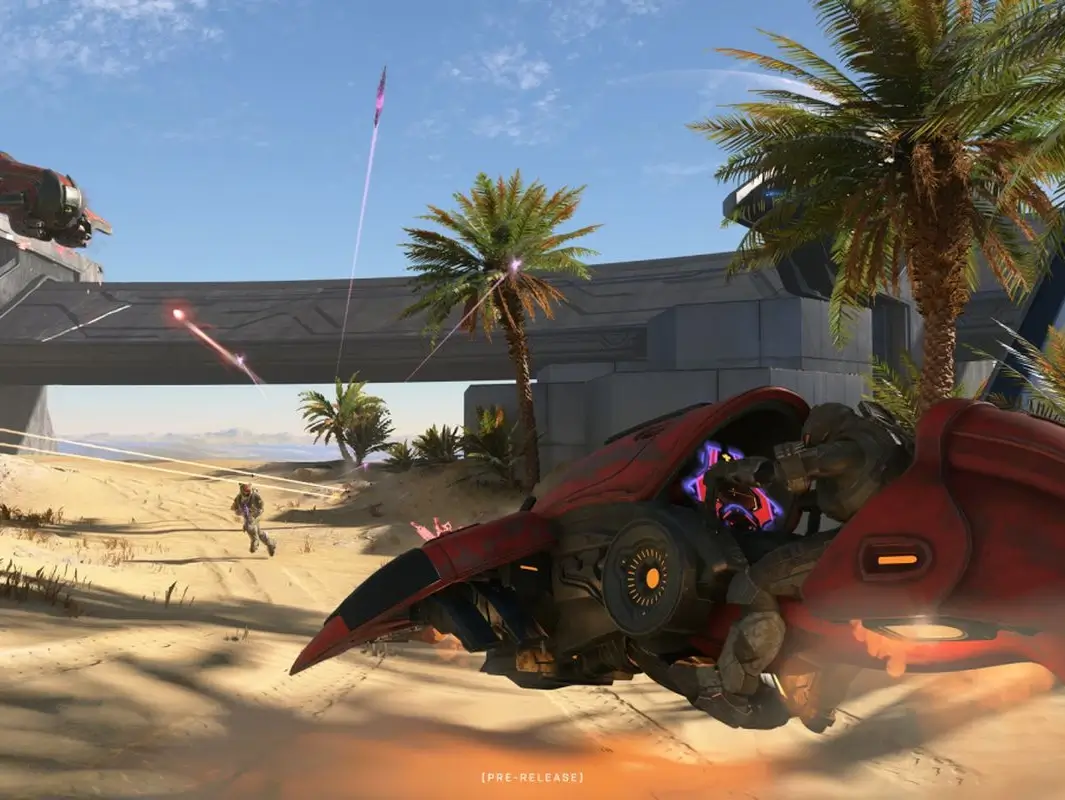 Firstblood · 2 mins read
Halo Infinite Official Playlist Update
Halo Infinite is getting new playlists on December 14, including some fan favorites.
According to 343 Industries' Community Director, Brain Jarrard, there are four playlists coming to Halo Infinite in a few days. Fiesta, SWAT, and Free-For-All will be coming by the end of the year but Social Slayer won't come until sometime in 2022. Jarrard explained this on Reddit, where he goes by u/ske7ch343.
Halo Infinite MP is getting four new playlists on December 14th: Slayer, Fiesta, FFA, and Tactical Slayer (SWAT) ? https://t.co/DeTJQEz5zy pic.twitter.com/hzTLFGA2De

— Tom Warren (@tomwarren) December 11, 2021
While this playlist update is exciting, the Halo community has been asking about Slayer for some time now. But Jarrard explained the delay on Reddit, stating that the team has acknowledged that Social Slayer was promised to have "a variety of new variants." Unfortunately, this won't be done in time for the holidays, so 343 Industries has decided to launch with just a basic Slayer playlist first. They will "look to bolster and expand with more variants" later on.
Halo Infinite developer reveals other battle pass changes coming on December 14
Currently, Halo players can't choose which game mode to play. It rotates between Capture the Flag, Slayer, Strongholds, and Oddball. This has been frustrating for players who want to play a particular mode. It has also been annoying when trying to complete battle pass challenges. While Halo players have enjoyed the game overall, the battle passes have been called a painful and slow grind, with the game mode-specific challenges being one of the main culprits.
This will be addressed on December 14, according to Jarrard. The requirements for these challenges will also be lessened. This will make weekly ultimate challenges "less intensive," said Jarrard. Each playlist will also have its own specific challenges.
343 Industries is also looking to performance-based XP. This is not currently in the game but developeres plan to add a challenge category that's "based on accumulating player score." This means that players will be rewarded with XP not only for completing challenges but for each game played. This will make battle pass progression not as tedious.
These big changes will positively impact gameplay in a major way. So far, 343 Industries seems very open to feedback and complaints, coming up with multiple ways to address problems that players bring to the team.