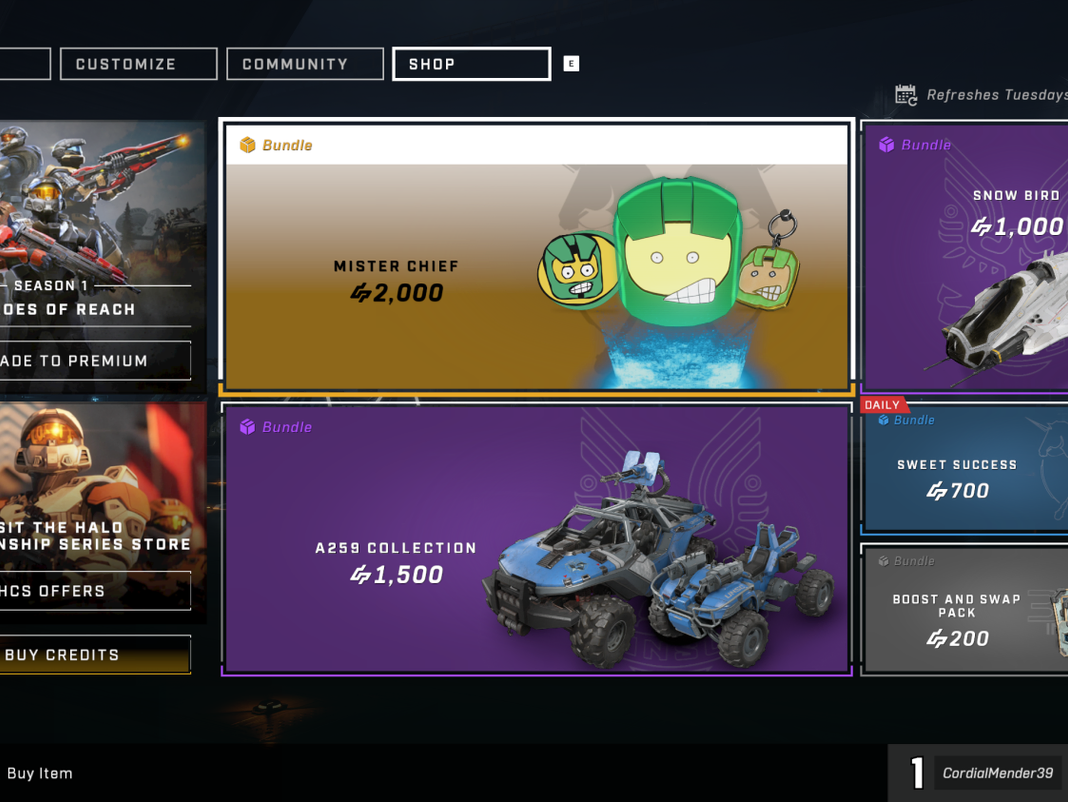 Firstblood · 3 mins read
Halo Infinite Store Prices Update
Halo Infinite has taken a lot of sh-t over the past few months due to the insanely high prices of the cosmetics and bundles. But all that has really done is keep other games safe from the same criticism.
Recently, 343 Industries announced that Halo Infinite's in-game store prices would be lowered. Since the game was released, players have noted how much money had to be spent in order to complete entire outfit ensembles. (In fact, leaked armor coating prices before launch already had fans pissed.) The final straw came when the Mister Chief collection was announced at $20 despite having a very underwhelming list of cosmetics within.
The prices were significantly reduced. When the changes came, fans were blown away at seeing almost everything cut by more than 50%.
But that's not really how the gaming community works. The positive changes in the Halo Infinite store were not the conclusion of the drama. Instead, it had many gamers pointing out that other games were also selfishly overcharging without any backlash. Until now.
On Twitter, a well-known FPS fan pointed out that 343 Industries lowered in-game prices after just a few months of backlash. Meanwhile, Activision Blizzard hasn't really bothered changing prices in almost a decade. Call of Duty: Ghosts has been the same price on Steam for nine years — meaning it's been a full-priced $60 since 2013 when it came out for Xbox 360.
Microsoft/343i lowered the prices in the Halo Infinite store after 1-2 months. Activision hasn't lowered the price of COD Ghosts on Steam in 9 years.

To say "I'm excited for this transition" would be an understatement. pic.twitter.com/n7KUprwibz

— The Act Man (@TheActMan_YT) January 23, 2022
Someone else pointed out that Call of Duty: Black Ops 1 is often $40 or more despite being released in 2010. The game is over 10 years old.
But it isn't only older titles that have fans questioning Activision Blizzard's greediness. Call of Duty players have complained about in-game store prices as well. Some bundles have sat at $20 despite only having a few items included. Some players have even called the price a "scam" in the past.
It's unclear if Microsoft purchasing Activision Blizzard will change any of these details. Beforehand, it seemed as though Blizzard wasn't listening to complaints and concerns at all, allowing popular IPs to keep facing backlash with no real solutions.
Activision hasn't addressed the ongoing complaints about in-game store costs — ever.