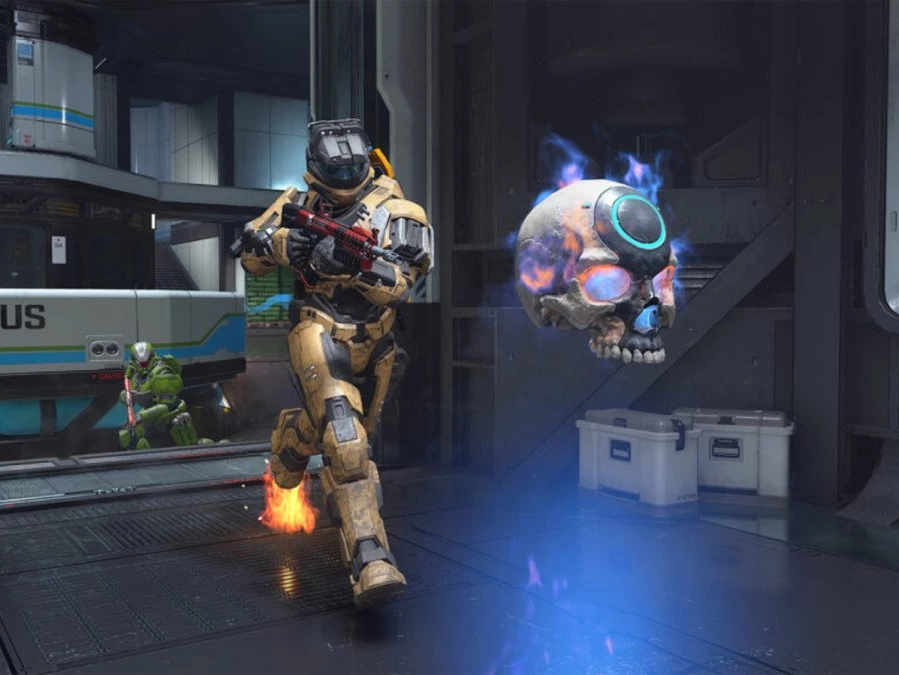 Firstblood · 2 mins read
Halo Leaks Shows New Medals and Modes on the Way
Behind every good FPS title is a leaker who continuously digs through the game to find new information before it's officially announced by developers.
This time around, a prominent Halo Infinite dataminer has uncovered that popular multiplayer modes are coming to the futuristic shooter in the near future. The leaker found medals hidden within Halo Infinite's files that point to some exciting updates to the already fun FPS game.
Here are the medals possibly coming to Halo Infinite:
Zombie Slayer
Clash Of Kings
Reclaimer
The Sickness
Secure Line
Signal Block
Sneak King (already in the game)
Undead Hunte
Watch the Throne
Skyjack
Saboteur
Interception
[THREAD] New Halo Infinite Medals. 1/3
– Zombie Slayer
– Clash Of Kings
– Reclaimer
– The Sickness#HaloInfinite pic.twitter.com/t5TYntejWG

— DeltaIndex | Halo Infinite Leaks & News (@DeltaIndex_) December 27, 2021
These medals are given to players for achieving certain things in specific game modes. For example, Zombie Slayer is awarded to players in Halo 5's Infection mode. Watch the Throne is from King of the Hill.
These modes returning to Halo Infinite is big news if true. These are fan-favorite game modes that Halo players have enjoyed in past titles. While players are obsessing over the campaign mode and multiplayer action, it never hurts to have fun modes to play between more serious gameplay sessions.
Datamining is when players find information deep within a game's files. This information is usually cut content or currently in the works. Many leaks have become true in the past across various titles, including Fortnite, Call of Duty: Warzone, and VALORANT. But nothing can be for certain until Halo Infinite developers at 343 Industries officially announce new game modes are incoming.