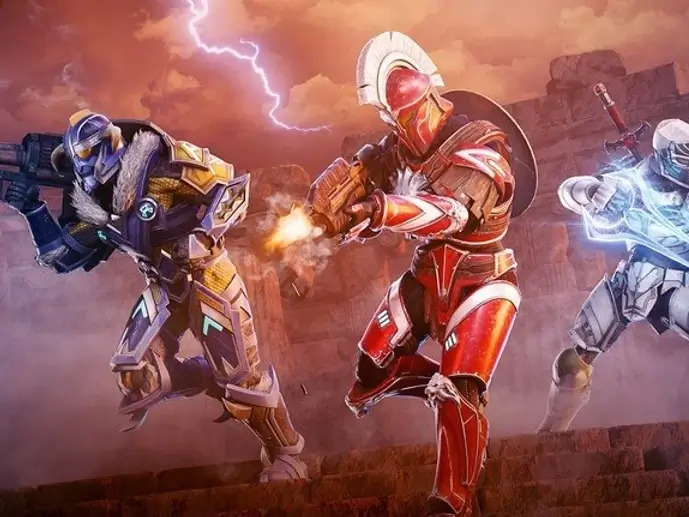 Firstblood · 3 mins read
Halo Receives Final Season Before Infinite Release
Halo: The Master Chief Collection's final season is approaching.
343 Industries dropped a trailer for Season 8 this week, revealing a medieval theme with a futuristic twist. The narrator explained that humanity has "always fought," meaning the need for warriors throughout history.
"There are those who wonder if warriors will ever disappear from this world. But most already know the answer," the trailer dramatically stated. "For whether it's throughout our own universe or the fractured remnants of countless others, there will always be warriors. And tehre will always be war."
So might as well fight in style.
Season 8: Armor Sets
Season 8 brings some stunningly badass armor sets inspired by warriors throughout history. This includes a Viking, a Roman, and a Knight, figures from ancient warfare.
The Viking features fur around its neck and heavy gold armor. The Roman is blood red with a mohawked helmet inspired by helmets worn by Centurion officers. The Knight is a stark white with black features on its mask that resemble the design of the old steel and iron helmets between the 4th and 16th centuries.
Season 8: New Map
A new map is also coming to Halo 3. Icebox is adapted from Halo 2's map, Turf. A lot of work went into reworking the map for Halo 3, according to a Halo Waypoint interview.
Said one developer: "One difficulty with them being Halo Online maps and having sprint is that the levels were initially designed with that in mind, so spaces are more open or bigger, in general, to allow for more traversal. That caused some problems within Halo 3's sandbox, especially with maps like Edge where there are huge open spaces that would often feel like a wasteland with no cover in sight during firefights. That led to a lot of discussions around the spawns in the level though to have the risk/reward feel when running out in those areas but also use those areas to guide players into the more confined spaces that played better with Halo 3's sandbox."
Another difficulty, developers noted, was that the maps were initially designed with sprint in mind. Spaces are often a lot larger because of this. That caused some problems with Halo 3's sandbox, developers added, since the big, open spaces felt like a "wasteland with no cover in sight."
The developer continued: "Other difficulties came up with a map like Icebox, where it was a Halo Online map but also a remake of Halo 2's Turf. This led to having to think about how to use the sandbox that Halo 3 offered to make it feel like it belonged but keep the spirit of the original map as well as moving around a lot of the level objects to ensure that it played how we wanted it to."
Season 8: Firefight
A new type of Firefight is coming to Halo: The Master Chief Collection. The new mode is similar to Halo 3: ODST but adds the Flood, a zombie-like parasite.
Season 8 of Halo: The Master Chief Collection is coming on October 13. It will be the last official update before the team shifts all of its attention to Halo Infinite. Meanwhile, the game will get support from developers, including content updates here and there. But this is the final season so fans are hoping it's a good one.