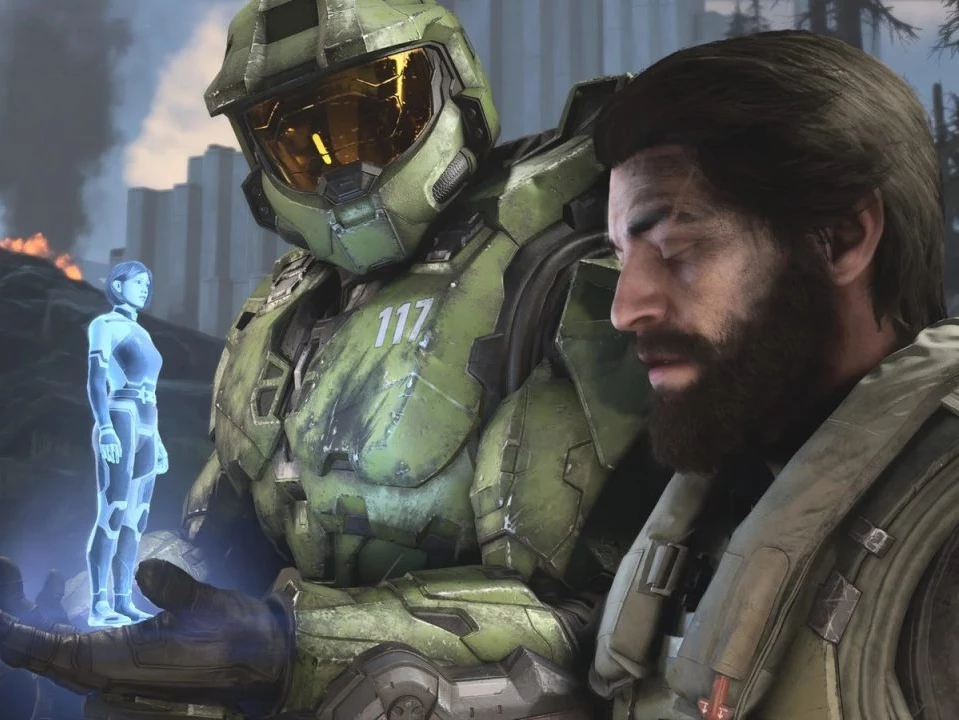 Firstblood · 2 mins read
Halo Seasonal Updates for Multiplayer Playlists and Campaign
There is possibly an abundance of new content coming to Halo Infinite's beloved campaign mode.
Most of the updates thus far for Halo Infinite have been aimed at the multiplayer modes. But Halo Infinite's campaign is possibly looking at some big changes. Already considered an impressive and entertaining campaign mode in the shooter genre, Halo Infinite's team seems to be planning for some story DLC.
Microsoft recently posted a job listing for Writing Director at 343 Industries asking for a "terrific writer" that is passionate about storytelling. It asks: "Are you hungry to innovate and create experiences that delight and deeply engage players?"
The job description gives even more away about the possibilities of this campaign update. The position calls for someone to collaborate with Halo Infinite's Head of Crative to "create highly innovative and engaging, serial narrative content" for Halo Infinite. The Writing Director will not only manage and mentor writers but do some scripts and character sheets themselves. But one job responsibility stood out to fans of the series and its campaign.
"Work closely with the Halo franchise team to ensure seasonal story content both leverages existing Halo lore and adds exciting new chapters to the larger Halo story," the job description read.
Seasonal?
It appears that the Halo Infinite team is looking to create multiple story expansions for the campaign. The fact that more than one story is coming to Halo Infinite is exciting news, but the posting doesn't indicate how the DLC will be handled.
The job posting also indicates that the content may be connected to Halo Infinite's free-to-play multiplayer mode. This could mean that Halo campaign DLC could coincide with the multiplayer's seasons.
Season 2 is speculated to arrive around May 2022, which is bringing co-op to Halo Infinite's campaign. A new storyline coming to the campaign around that time would make a lot of sense. It's possible that the stories may also be limited-time events or part of the Battle Pass.
For now, it's not really possible to know what the stories will entail or how they will be released in Halo Infinite. But it seems that 343 Industries has some big things planned for Halo Infinite's campaign.