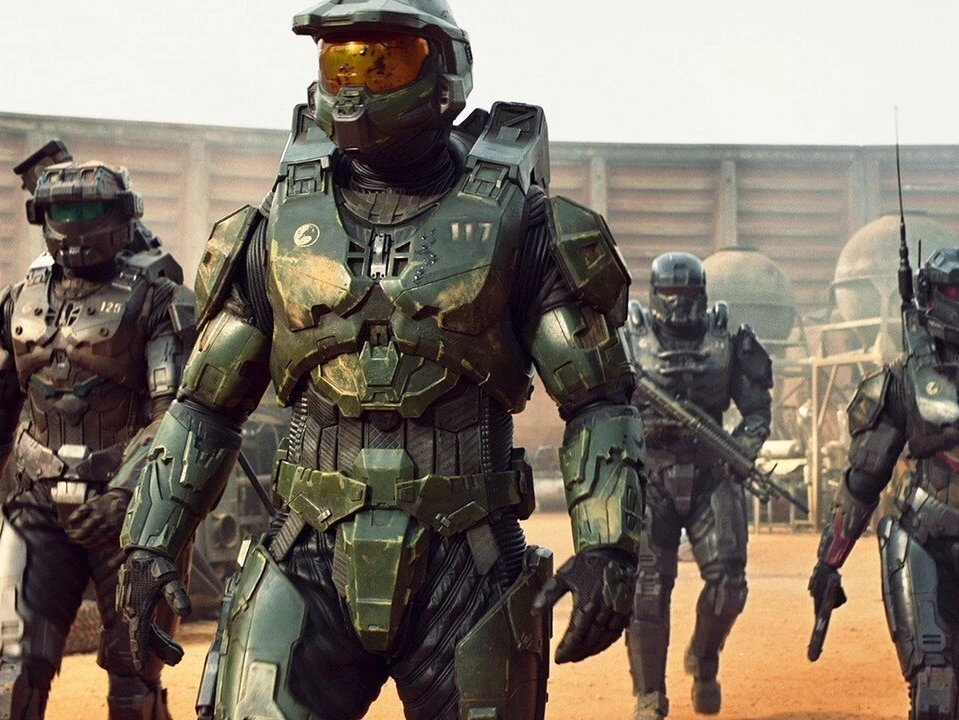 Firstblood · 3 mins read
Halo TV Show Initial Reactions
Halo fans have been whispering about the new Halo TV series since last year but an official trailer finally dropped in late January of 2022. And per usual, gamers are not pleased with anything.
The two-minute trailer was shared on Twitter on January 30. The intense, high-quality trailer gave people a first glimpse at the story behind the Halo TV show, which will premier on the Paramount+ streaming network.
Find the Halo, win the war. March 24 @ParamountPlus #HaloTheSeries pic.twitter.com/u930ruxTBu

— Halo on Paramount+ (@HaloTheSeries) January 30, 2022
Halo follows "an epic 26th-century conflict" between humans and an alien threat called the Covenant. And while it appears that there are many recognizable characters in the television series, including Master Chief, the story is a bit unfamiliar to long-time fans.
According to Executive Producer Kiki Wolfkill, the series is a "standalone story" inspired by the Halo franchise. It's not a prequel, continuation, or even an adaptation. Wolfkill explained that this would allow the two Halo storylines to "evolve individually," with the television series going off in a different direction from the video game series.
And apparently, this is bad to do.
The trailer had Halo fans in an uproar. On Twitter, Halo players responded to the trailer with disdain, stating that it seemed as though Paramount didn't care about the series at all and simply wanted to "cash in" on the gaming community. Many also pointed to the "social justice warrior" themes sprinkled into the theater, including some type of human uprising. Others just simply hated the voice acting and the way Cortana looked.
A few fans pointed to some shorts advertising earlier Halo games, pointing out how these "lower budget" productions were somehow "better" than the Paramount+ show. Others agreed that the shorts stayed truer to the actual lore of the game. But again, the show is not based within Halo's actual lore — it's based on it.
Everything about this just seems bad. Halsey seems weak, chief voice is bad, Cortana design is bad. The casting seems bad. How do you have such a big budget and @Bungie still makes something better that's only 2 1/2 minutes https://t.co/iWap67N8ot

— EvilMuffins Trading (@Se7enEvilMuffin) January 30, 2022
While the criticism over the short two-minute trailer was harsh, some fans pointed out that nothing has really been shown yet that should have people this frustrated. A lot of Halo players added that they were excited to see what the series was actually going to be like, urging other fans to "calm down" and not just outright say something "sucks" before knowing anything about it.
As the discussion over the Halo TV series continues, the official Twitter has been dropping short trailers and GIFs that hint at what's to come. The series is coming out March 24, meaning there will be a lot more footage coming out ahead of the series. This could include more trailers, interviews, and information that could change some fans' minds.
What does The Covenant want with this object? #HaloTheSeries pic.twitter.com/FeMvaxwTBO

— Halo on Paramount+ (@HaloTheSeries) February 6, 2022
Either way, there will always be Halo fans complaining about the show and its accuracy to Halo's original lore and characters. But it's not like that many people have Paramount+ anyway so does it really matter?