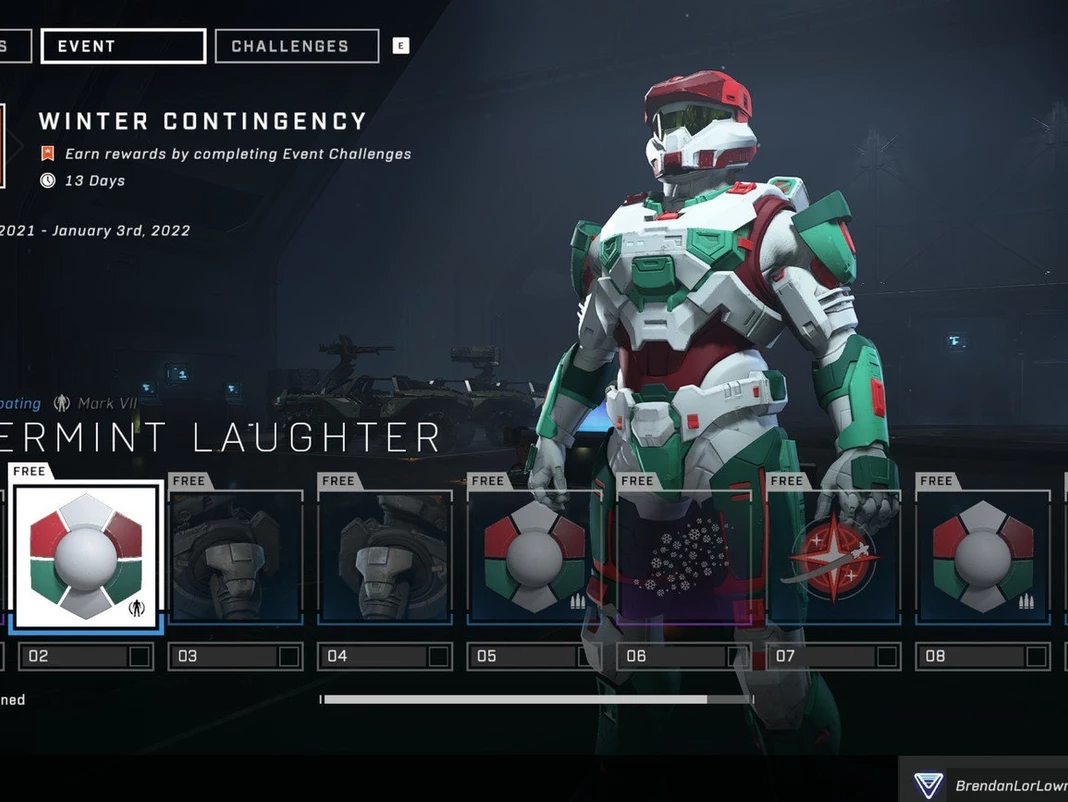 Firstblood · 3 mins read
Halo Winter Contingency Continues
From December 21 to January 4, Halo Infinite players have the chance to partake in a seasonal event called Winter Contingency. While it offers a variety of new cosmetics, the event has been receiving a bit of criticism for being such a bit time sucker.
To complete the event, players will have to play at least one match per day 10 out of 14 days the event is up and running. Basically, there are individual weekly challenges that allow players to unlock new pass levels. Any challenge from the playlist can go toward completing a tier. But players are frustrated that you can only unlock one tier each day.
This means players can only get one reward a day. While some people are free during the holidays, this can be a busy time for many people with travel, family visits, gift shopping, and work grinds before the break. Not everyone can play for 10 days, meaning they won't be able to unlock every cosmetic in the event, including the coveted Sunset Contessa armor coating, which comes at the 10th level.
What Can You Earn During Winter Contingency Event?
There are a few desirable cosmetics in the Winter Contingency event that have some players grinding it out during the holidays.
Tier two unlocks the Peppermint Laughter armor coating. This is a strange holiday-themed armor coating that features pink and green patches of color on white. Tier five and tier eight unlock the Peppermint Laughter assault rifle and then pistol coating, for players that feel extra festive and tacky.
Tier three and four earn players shoulder pads from the Mark VII armor kit. Tier nine gives players ammo from the same kit, which attaches to your left thigh.
The most desirable reward, however, comes at the 10th tier. The Sunset Contessa skin is a bold look that adds caramel, light brown accents to your armor. This is a bold look that stands out from many of the other armor coatings in the game.
Here are all of the rewards:
Wild Justice epic nameplate
Peppermint Laughter rare armor coating
UA/Tatius rare left shoulder pad (Mark VII)
UA/Tatius rare right shoulder pad (Mark VII)
Peppermint Laughter rare weapon coating (MA40 Assault Rifle)
Snowmageddon epic backdrop
Navlogcom rare nameplate
Peppermint Laughter rare armor coating (MK50 Sidekick)
Myesel Ammo Pouch rare utility (Mark VII)
Sunset Contessa epic armor coating (Mark VII)
You'll probably notice that there is no Santa hat. This was a cosmetic that many players believed would be coming during the holidays. This is another disappointing aspect of the Winter Contingency event.