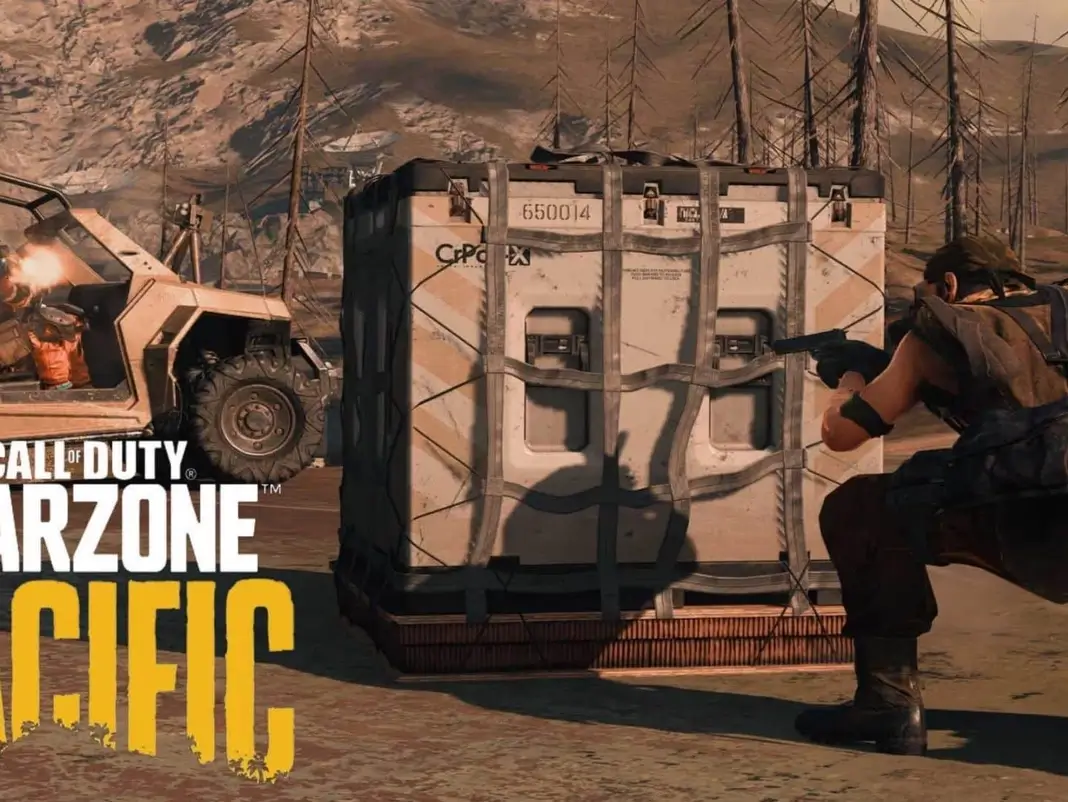 Firstblood · 3 mins read
Loadout Changes Coming with Warzone Pacific Update
There are some big loadout changes coming to Call of Duty: Warzone and fans are not too happy about it.
Call of Duty: Warzone is getting a new map, Caldera. This tropical destination brings an abundance of new locations and gameplay options to players, but there are some updates that are less than desirable to a portion of the Call of Duty community.
A new feature is changing loadouts and players can't decide if it's good for the game or not. Players will only be able to use Call of Duty: Vanguard weapons in their customized loadouts in the new Vanguard Royale mode.
There will be another battle royale mode that allows players to use the previous title's weapons they know and love, but it will cost them. That version of the battle royale won't include newer features, like dogfighting and vehicles. Those are only available in Vanguard Royale, along with the new weapons.
Activision Blizzard Explains Loadout Changes in Call of Duty: Warzone
The loadout changes have received mixed feedback from the Call of Duty: Warzone fanbase. Some felt that the changes forced players to buy Call of Duty: Vanguard, making Activision Blizzard seem a bit sleazy.
But Activision Blizzard responded to the backlash. Developers explained that the loadout change allows for a more streamlined meta and "more accessibility," leading to more experimentation.
Warzone's meta has been a topic of disdain for a while now, with many players in the community expressing frustration with the imbalance between weapons. The Season 4 update reduced recoil on weapons with barrels, taking away the need for players to learn recoil control. Some weapons are clearly better than others, making the meta repetitive at this point in the game's lifespan.
This change will allow for new weapons to stand out and let players have different experiences.
More Loadout Changes Cause Even More Backlash in Call of Duty: Warzone
That is not the biggest loadout change, however.
Loadout drops are seeing some big updates and these are even more frustrating to the playerbase than the other change. Creative Director Ted Timmins confirmed that loadouts will only be available in Buy Stations at the end of the first circle on Caldera. That's five minutes after the game begins.
This change means that players won't be able to earn money and then rush straight to the shop to purchase custom weapons that are more powerful and familiar.
It's interesting that developers decided on this change since the same loadout design was included in Operation Flashback, a limited-time event that received massive backlash. To nobody's surprise, players are already demanding that Activision Blizzard revert the changes, with some stating that it will ruin the game completely.
Some players, however, are fine with the loadout changes. There are some Call of Duty: Warzone players that don't like the ideas of loadouts in a battle royale title at all. Now, players will have to work harder to find "floor loot" across the map, increasing their movement and creating more opportunities for gunfights.
Activision Blizzard has not yet responded to these loadout changes.