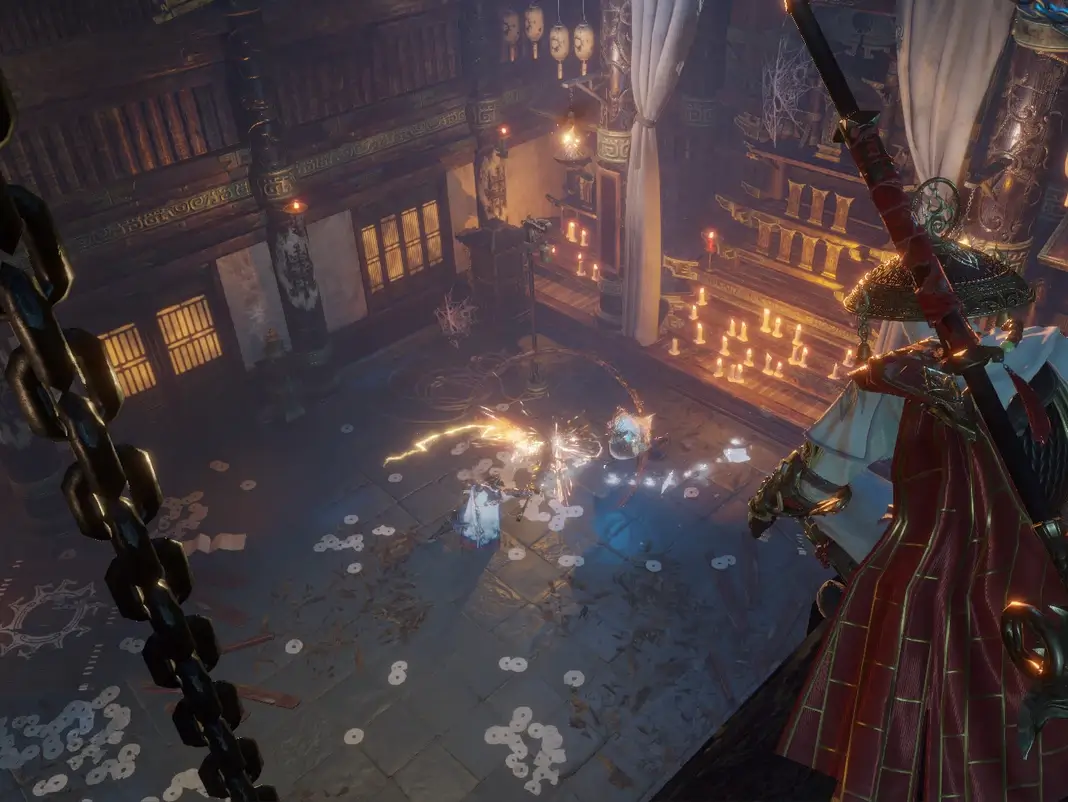 Firstblood · 3 mins read
Naraka: Bladepoint Reaches Most Concurrent Players on Steam
Battle Royales are becoming more and more popular.
After the success of Fortnite, gamers saw the rise of the genre quite rapidly with the addition of PUBG, Apex Legends, and Call of Duty: Warzone. A few other titles have tried to take advantage of the trend and have since fallen. But another one is emerging as a possible competitor: Naraka: Bladepoint.
The ninja battle royale just hit 104,607 concurrent players on Steam earlier today.
This is no surprise to fans of battle royales, who have been watching Naraka: Bladepoint for a while now. A free demo came out during the Steam Next festival that had over 160,000 players. And it seems many have returned for the official launch of the title.
Naraka: Bladepoint blends beautiful imagery with intense ninja-style action. The weapons and abilities all reflect what a shinobi would truly carry. The movements are also reminiscent of a classic RPG, with ninjas leaping across rooftops and propelling forward with crouch jumping and a kaginawa.
One thing that has really hooked a lot of players is the unique fighting. A mix of ranged and melee weapons have created pretty exciting teamfights, with ninjas parrying and charging attacks.
"We see most players rocking either two melee weapons or one melee and one ranged. We haven't really seen many people with two ranged. A lot of that has to do with how quickly players can close the gap with the grappling hook, so we see most players using ranged to initiate a fight before swapping to melee. If someone grapples to you and you don't have a melee weapon you tend to get fucked," Marketing Manager Raylan Kwan said in an interview with Attack of the Fanboy.
This is just the beginning for 24 Entertainment, the game's developer. According to Kwan, the team plans to add new heroes every season. In the future, players can also expect new weapons and maps. The developers plan to avoid pay-to-win, meaning new content and cosmetics can be unlocked and earned without spending real life cash.
But the focus right now for 24 Entertainment is addressing some bugs and glitches. There are also some gameplay issues like playing with high-ping players and an abundance of bots during low level matches. While Kwan said that the bots are there to help beginners thrive, this has frustrated some players.
Said Kwan: "[Performance issues] have been the team's top priority. […] Identifying and fixing bugs is one of our largest goals."