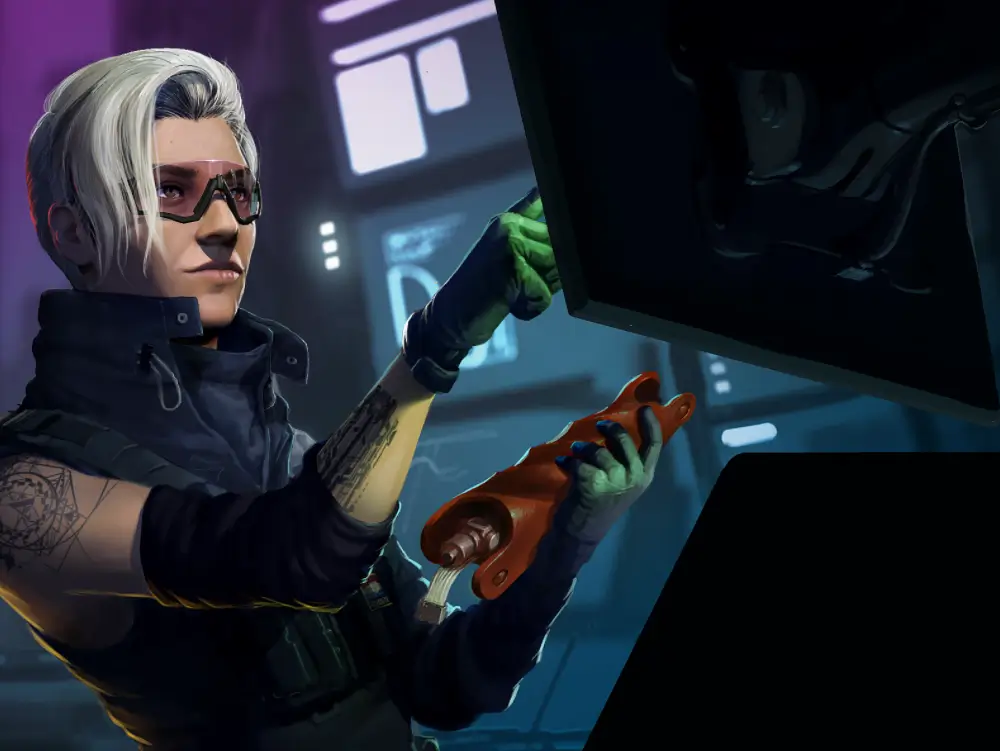 Firstblood · 3 mins read
R6 Crystal Guard Arrival and Patch Update
Rainbow Six Siege players have been excited about the addition of Osa for a while now. And the wait is almost over. Update Operation Crystal Guard is just around the corner, making Osa playable and bringing other big changes to the FPS.
Ubisoft has confirmed that &6S3 is coming later today. PC players will be able to get their hands on Osa starting at 6 PM PSt. Xbox players will see the update at 7 PM PSt. And PlayStation fans can check out the update at 8 PM PST.
What's coming in Rainbow Six Siege update Operation Crystal Guard?
Map changes are incoming.
Ubisoft shared that Bank Map will have some minor yet important updates. This includes EXT Boulevard vehicles being moved to new locations to prevent runout eliminations, some EXT High Roof skylights being blocked to prevent unfair firefights, and EXT Back Alley's line of sight getting adjusted to prevent spawn peaks.
Here are the other changes coming to Bank Map:
EXT Terrace has been updated to prevent spawn peaks
Filing cabinets between 1F ATMs and 1F Lobby have been removed to prevent easy shots into the interior balcony
All metal bars have been removed from B Vault to increase the ease of shooting
EXT Side Alley, EXT Boulevard, and EXT Back Alley have a new alleyway that connects them all
Hatch in 1F Lobby leads to B Vault
2F Skylight Stairwell's railing is now destructible
Coastline Map also has upcoming changes. The line of sight into the building from EXT Rooftop has been partially blocked to prevent unfair firefights. Some windows in 1F Courtyard are now blocked and the open windows can be barricaded. A new 1F Reception bomb site has replaced the 1F Service Entrance bomb site.
Here are some other map changes:
1F Service Entrance is now located between the 1F Reception bomb site and the exterior door, preventing Defenders from planting the defuser directly at the exterior door
The exterior wall in 2F VIP Lounge is now breakable and players can rappel up from EXT DJ Booth
Clubhouse Map has some changes in store. 1F Stock Room bomb site has been removed and there are now two bomb sites in 1F Bar, one behind the bar and one beside the stage. A doorway has also been added between the bar and stage in 1F Bar, as well as new props to the bar area. EXT Kennels and EXT Graffiti Area are now connected with a path.
Operator balances are incoming.
There are some changes the community knows of ahead of the update tonight. This includes the balancing of three operators. IQ, Twitch, and Fuze will be reworked so they can be playable in all game modes.
Flash detection is also getting a change in Crystal Guard. The detection will be a bit different. Now, flash detection will be based on the duration of the full flash instead of the intensity of the flash.
Osa's loadout.
Attacker Osa will finally debut later tonight. This operator is seen as a major game changer thanks to her Talon-8 Shield. The attacker will have these loadout options:
Primary weapon options:
556xi Assault Rifle
PDW9 Submachine Gun
Secondary weapon options:
Gadget options: