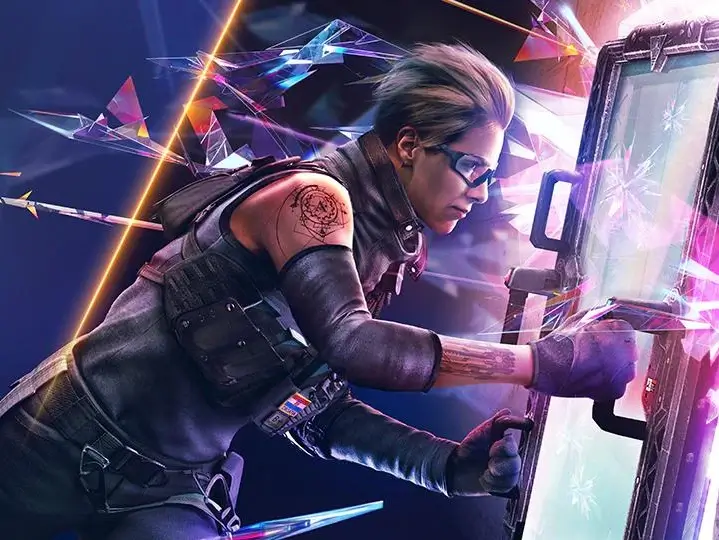 Firstblood · 3 mins read
R6 Siege Adds First Trans Operator Osa
Rainbow Six Siege's new operator is a gadget-wielding trans woman known as an engineering genius. Anja "Osa" Jankovic is a Croatian attacker that has "found herself isolated [at the University of Zagreb] due to her unorthodox approach and others' attitudes towards her transition."
Rainbow Six developer Ubisoft has confirmed that the "transition" is referring to Osa being transgender.
"The decision to create a transgender character was made early on, as part of our initiative to have an inclusive roster of operators. The consultants, all of whom are trans people, wanted to make sure that Osa was presented as authentically and organically as possible. She was written by a queer person and is voiced by a trans woman," the developer stated.
While Osa's identity is influenced by her gender, her role in the Rainbow Six Siege universe focuses on her talents and backstory, which includes a close friendship to Kali.
Who is Osa in Rainbow Six Siege?
Osa was born into the Jankovic family, owners of a European toy store chain that traveled constantly. Because of their constant moving, Osa never had stability until she moved in with her aunt in Croatia at six years old. Osa started learning the family trade of toy making and also started obsessing over 1960s sci fi films.
Following this blend of passions, Osa ended up studying electromechanics at a vocational school and then military engineering at the University of Zagreb. She excelled at robotics engineering. Feeling isolated due to her identity, Osa continued to focus on her work.
She stood out to Kali, who was looking for recruits in the country. Osa was given an offer and ended up joining Nighthaven. The company's success was credited in part to Osa due to her inventions.
Reads Osa's psychological report: "In all matters, she is grounded by the meticulous precision that her aunt taught her yet driven by a sense of wonder. She attributes this to her favorite childhood movie, Empress of the Plutomatons (1967). As I understand, it was filled with futuristic technology and colorful imagery, and was ahead of its time in the presentation of a strong female protagonist. It's easy to see the trajectory between that little girl, wonderstruck by robots and spaceships, and the genius that she is today."
Rainbow Six Siege Osa abilities and loadout
Osa's role on the team is as an intel gatherer and denying areas to opponents. To carry out this playstyle, Osa has a Talon-8 Shield. Transparent and bulletproof, Osa can deploy this shield on floors or window frames, giving her a protective line of sight.
Osa has a kit and playstyle that allows her to aggressively approach a bomb site by using the Talon-8 Shield. Osa can flip the power balance of a choke point since she can easily defend almost any angle while being completely protected.
Unlike other operators, Osa can repel up to a window and get a good idea of the enemy team's positioning without fear of incoming fire. That's because she can place a Talon-8 Shield right in front of her.
Osa can also walk while holding the shield, peeking around corners and giving important intel to her squad. While the game remains balanced, this is clearly a versatile gadget that has made Osa a valuable asset to any team.