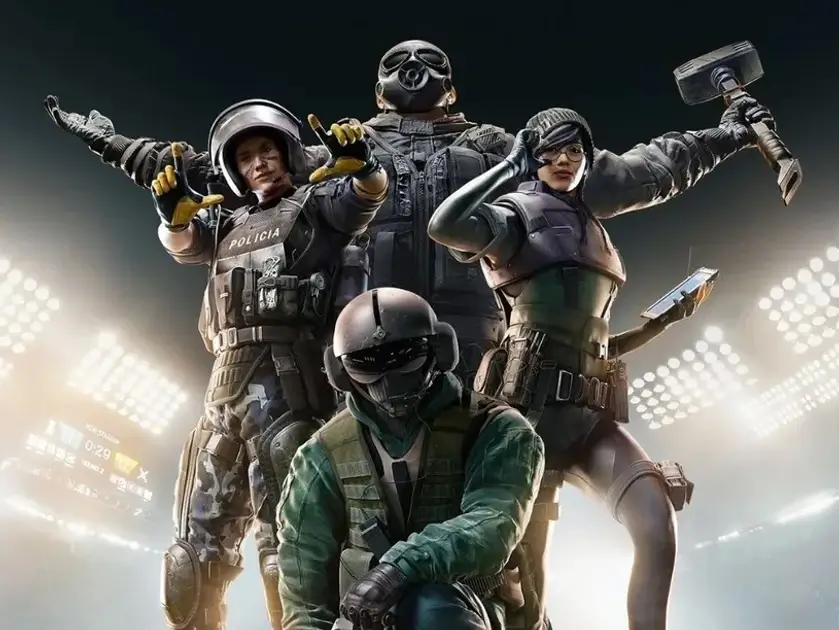 Firstblood · 2 mins read
R6 Siege: Rainbow Report
Rainbow 6 Siege developers have shared some insightful updates for the month of June in their monthly After Action Report.
It's time for our monthly After Action Report, and this time we're rounding things out with a PC hotfix coming this week! Get a sneak peek at some of the upcoming fixes below ⤵ pic.twitter.com/JJ0tObWwTb

— Rainbow Six Siege (@Rainbow6Game) July 12, 2021
A lot of things have improved in June, according to Ubisoft. But there were a few things that stood out last month. This included launching Rainbow 6 Siege on Stadia and implementing cross-play.
Cross-play is now available on Rainbow 6 Siege across PC, Stadia, and Luna. Consoles, including Xbox and PlayStation, will be added in early 2022. This gives controller players some time to practice before they must face PC players next year.
June also had a lot of important bug fixes. Smoke gas propagation, bullet hole peeking, the quick match timer bug, the silent vault bug, and the infinite loading bug all saw fixes last month. A lot of these were major concerns with the competitive scene. But there are still bugs that players want addressed.
According to the report, hot fixes are coming this week. In the next few days, players should see fixes for the silent grenade + C4 exploit, a stuck cursor glitch, and the one-hit barricade vault. In the comments, many players exclaimed their frustrations with the cursor bug, which is still affecting many players. Ubisoft also noted that "more" fixes will be coming.
"We've seen many of you asking about the other barricade glitch. You can rest assured the team is currently working on it and are pursuing it as one of their top priority bug fixes," Ubisoft noted. "We hope to share more soon."
Players noticed that something was missing completely from the report.
Higher level players noted that up to 50% of players they've run into on the competitive ladder have been cheaters. Some even called high ranked matches "cheater fests." So far, Ubisoft hasn't responded to these concerns.