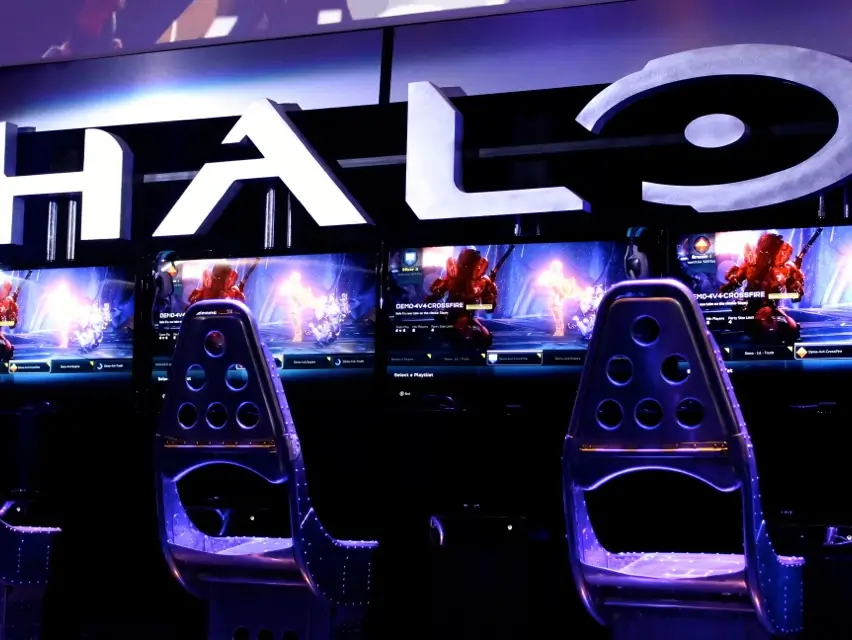 Firstblood · 4 mins read
The Halo Esports Comeback is Real
Halo esports is coming back.
The Halo Championship Series has announced its schedule, bringing Halo back to the esports scene for the first time in a long while — and it's planning to do so in a big way.
Read the official blog post: "This moment is the culmination of years of work from the 343 Industries team as well as all of our partners in the ecosystem who have been supporting all along the way. This is the biggest, most robust, most open, most entertaining, and most competitive Halo esports program and ecosystem that has ever been built in the 20 year history of this franchise. Are you %&@*ing ready?! It's go time!"
The next era of @Halo esports begins now.

Presenting the #HaloInfinite 2021-2022 Season!

? https://t.co/FMETmOtjwE pic.twitter.com/V9yw2ByeMp

— Halo Esports (@HCS) November 16, 2021
The Halo Championship Series will include four regions: North America, Europe, Mexico, and Oceania. Each region will have its own tournament organizer: Europe has DreamHack, Gaming Partners is running Mexico's action, and ESL Australia is covering Oceana.
Every region will follow the same format, following a series roadmap with five stages:
Online tournaments
Pro series
Supers (Regional tournaments)
Majors
Halo World Championship
There are two splits across regions, starting with a regional and then a Major. All four regions will be focused on their own scene from February until the end of March. The Major will be in Kansas City. The second split is July to September, with a Major in Orlando. The Halo World Championship is currently scheduled for October 20, 2022.
Here is the full schedule.
Who is competing in the Halo Championship Series?
Everything up to Majors will have an open bracket, meaning any team can qualify. While any squad is free to sign up, there are nine partnered teams that hopefuls should keep in mind. That's Cloud9, Envy, eUnited, FaZe Clan, Fnatic, G2 Esports, Natus Vincere, Sentinels, and Spacestation.
"While these are the nine partnered Teams for launch, it's important to keep in mind that we are an open ecosystem and we welcome all Teams around the world to jump in and participate if they choose to," Tashi said in a Q&A about the program. "In fact, we have already been talking to quite a few teams that are looking to jump in despite not being in the Partnership Program, which we are very thankful for."
Over time, the Halo Championship Series will expand to more regions, adding even more teams.
Halo Championship Series prizing and crowdfunding
Every team, regardless of their partnered status, will be fighting for a piece of the impressive $3 million prize pool. This will be split between the different tournaments, with Majors having $250,000 up for grabs. Regional tournaments in North America will have a $125,000 prize pool, then $100,000 in Europe, and $50,000 prize pools in both Oceania and Mexico. The Halo World Championship has a whopping $1 million prize pool.
The prize pool will be partially collected from crowdfunding efforts, like in-game purchases. This will create a "reliable prize pool" for each tournament throughout the first season of the Halo Championship Series.
Maps and modes in the Halo Championship Series
Teams working on Halo have been "working diligently" to make the competitive experience balanced for both ranked play and the Halo Championship Series. The Battle Rifle is the starting weapon and the Motion Tracker and Grenade Hitmarkers have been disabled. All of the Equipment, Power Equipment, Weapons, and Power Weapons will be "carefully placed" on each map.
Here are the map and mode combinations:
Slayer:
Live Fire
Recharge
Streets
Bazaar
Aquarius
Capture the Flag:
Strongholds:
Oddball:
"With regards to generating map rotations for a series and tournament, our approach was to stick to what's worked for the last two decades of competitive Halo, while also working to evenly distribute the maps and modes as much as possible," the Halo Championship Series team explained. "This is to ensure that the best teams are the most well-rounded teams."
When does the Halo Championship Series begin?
Halo esports are returning on December 17.
The first event will be the Raleigh Major. This kickoff event will be the first LAN tournament since DreamHack Anaheim 2020. No teams or brackets have been announced just yet.
Where can you watch the Halo Championship Series?
The Halo Championship Series team said the goal is to get as many viewers to check out the action as possible. That means streaming on Twitch and YouTube simultaneously.
Here are the Twitch channels:
twitch.tv/halo
twitch.tv/hcs
twitch.tv/hcs_red
twitch.tv/hcs_blue
twitch.tv/halo_esp
And these are the YouTube channels:
youtube.com/halo
Halo Esports YouTube