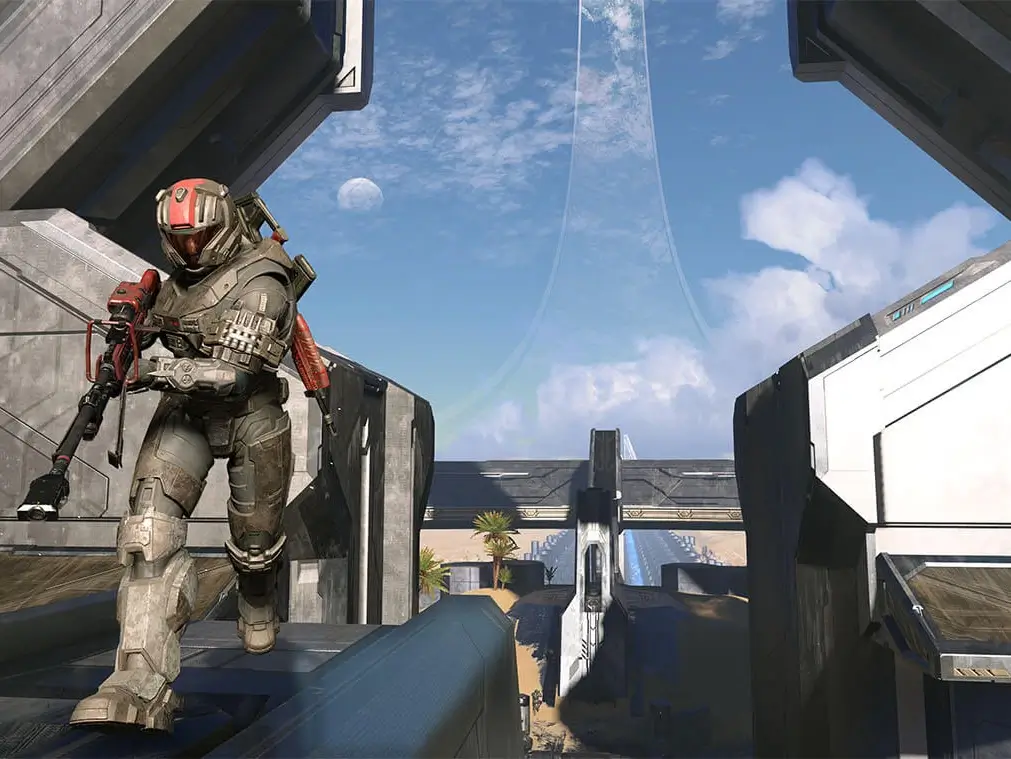 Firstblood · 3 mins read
The Halo Infinite Technical Preview Has Concluded
On August 2, the Halo Infinite multiplayer technical preview came to an end after three days of testing. Now, 343 Industries is holding another multiplayer trial. So far, it's unclear when this new test will take place but fans of the classic first-person shooter are hoping it's in the near future.
The Halo Infinite multiplayer technical preview started on July 29. It ran for three full days and for half of August 2. Participants could play matches against bots throughout the test. For a few hours on August 1, however, players were able to do Slayer matches against other human competitors. Over the last three days, participants also got access to new maps, weapons, and equipment.
Hundreds of thousands of Halo Insiders were invited to take part in the test. The Halo fans found multiple bugs and other issues with the game, which 343 will address before the game's official launch. The next test will be even bigger, 343 added, "if all goes well."
Said a developer: "Our goal is to eventually get every eligible Halo Insider a chance to go hands-on and help us achieve our goals on the road to launch."
According to Community Director Brian Jarrod, teams across 343 are currently "digging into" game data, crash logs, bug tickets, and feedback threads. These will be made into actionable items whenever possible. Many have already been addressed, Jarrod stated.
He added: "A subset of participants will receive an official user research survey via email – please keep your eyes out for this! It's another way to help us get targeted input and your response is greatly appreciated. (not everyone will receive a survey given scale of this flight)."
The teams will be working together to address key themes and problems. The recap will be shared on Halo Waypoint but this will "take some time to complete." Based on the outcome, another "larger scale flight" more focused on PvP action will be announced.
While there's currently no information on upcoming tests, Halo Infinite developers are urging fans to register at haloinsider.com. This will ensure that fans have the opportunity to participate when the time comes.
While Halo players can still sign up to become a Halo Insider, the support site has been closed. This decision confused the gaming community, who questioned why participants weren't being given more time to give proper feedback. Community Manager John Junyszek said this will be reevaluated in the future.
343 Industries is planning to release Halo Infinite this year. The long-delayed game is aiming for a holiday release for Xbox One, Xbox Series X, and PC. The multiplayer mode that was being tested will be free-to-play. The game's campaign is included with the Xbox Game Pass.