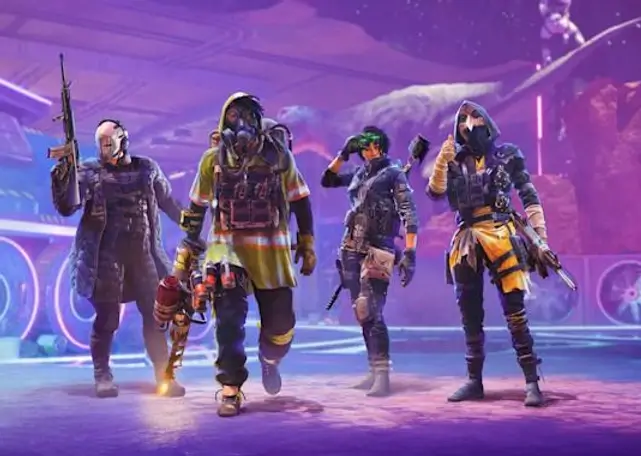 Firstblood · 3 mins read
Ubisoft Announces F2P Arena Shooter – XDefiant
Ubisoft has just announced a new free-to-play arena shooter, Tom Clancy's XDefiant. Not a lot is known about the game but Ubisoft's official website and a collection of photos show the game's intense gameplay and vibrant character designs.
"It's fast-paced fire fights meets punk rock mosh pit," developers said.
What is XDefiant?
Similar to games like Overwatch and VALORANT, XDefiant will feature mechanical gunplay, personalized loadouts, and specialized factions. Teams of six gunfighters, called Defiants, will compete in a variety of competitive game modes, like Dominion and Escort. There will also be "uniquely designed maps" in rotation so "no two matches will feel the same."
What are Defiants?
The gunfighters, known as Defiants, seem to be the biggest draw of XDefiant. The Defiants can be personalized to match playstyle, including faction, traits, abilities, and "ultras." Players can also choose from a large arsenal of primary and secondary weapons, attachments, and devices.
For the factions, it seems that Ubisoft San Francisco has taken inspiration from past Tom Clancy titles. The initial factions include Wolves (from Ghost Recon), Echelon (from Splinter Cell), and the Outcasts and Cleaners (The Division). There will be more factions introduced as the game grows.
Each of the factions has its own unique playstyle. In the trailer, Wolves are classified as "tanks," Cleaners as "assault," Echelon as "support," and Outcasts as "healers."
The trailer also stated that more Defiants will be added to the cast as the game develops.
So far, the abilities and ultras are not known. But in the trailer, a lot of interesting shields can be seen getting deployed.
What weapons are in XDefiant?
Developers acknowledged that the gunplay is the most important part of XDefiant. For this reason, the team focused on making the weapons look and feel authentic.
"We crafted every weapon for precise, satisfying gunplay," the trailer stated.
No matter which faction a Defiant is in, they can select from any weapon of their choosing. And weapons can be swapped to adapt to certain maps and situations, including a "changing battlefield."
The weapons look typical of a shooter, ranging from snipers to shotguns, with everything in between (SMGs and rifles). There is also a flame thrower that's shown in the trailer multiple times.
XDefiant is a "shooter first," developers emphasized.
A closed test will be available August 5 for PC players. Register on the official Tom Clancy's XDefiant website.