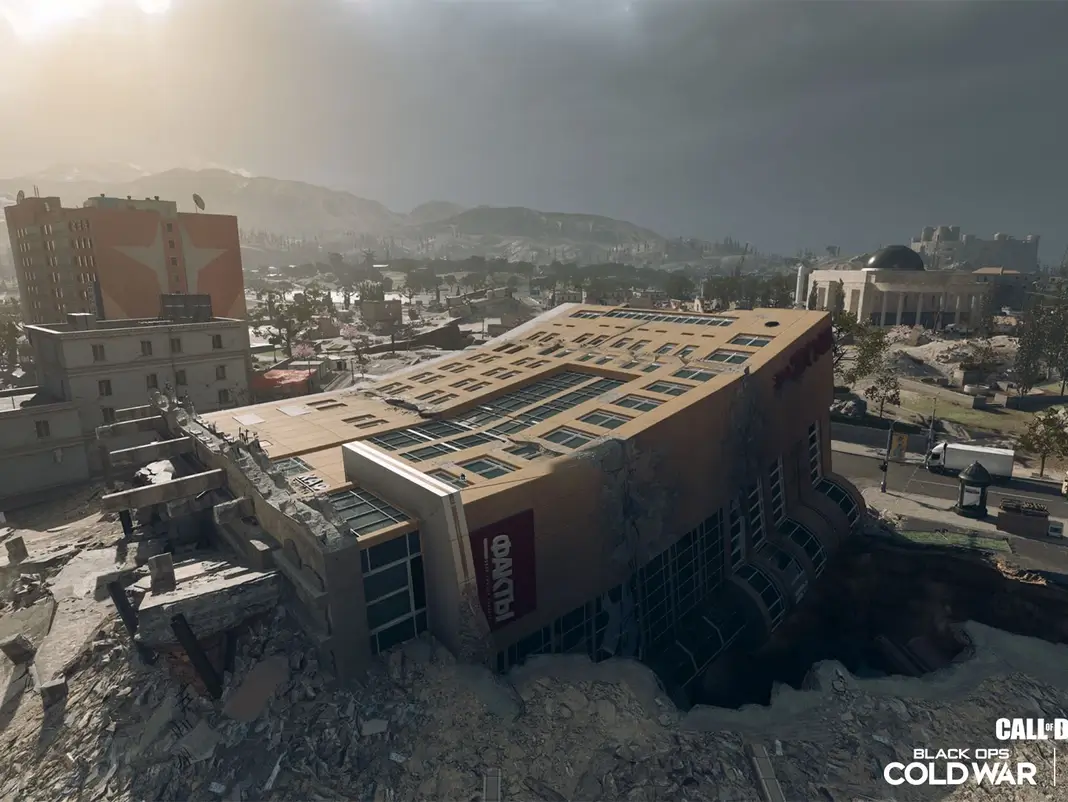 Firstblood · 2 mins read
Warzone Season 6 Map Changes
Call of Duty: Warzone Season 6 is introducing big changes to Verdansk '84.
The classic Warzone map is seeing a lot of updates in Season 6, including new points of interests and dynamic changes to beloved areas. The changes will be available on October 7 when Season 6 drops.
Warzone map changes coming to Season 6
Verdansk '84 is getting big changes in Season 6 due to an earthquake. The seismic charges caused a lot of destruction, changing the map in substantial ways.
Downtown has turned to chaos. The earthquake caused buildings to tumble. This includes a skyscraper completely on its side. Players will ultimately explore the wreckage and discover new vantage points as well as an interesting new terrain.
A new set of bunkers have also appeared. The earthquake revealed some World War II-era bunkers that were previously hidden. The dark, musky bunkers feature red lights and a lot of walls to hide behind. The bunkers will not only provide new gameplay experiences but hint at what's to come in Call of Duty: Vanguard, which is set in the World War II era.
Season 6 will be bringing a lot of other changes as well. This includes new weapons and the resurgance of the prison showers Gulag. The Haunting Halloween event is also coming. Unfortunately, there are not a lot of details available about this festive event aside from a Donnie Darko skin leak.
Luckily Season 6 is just around the corner.