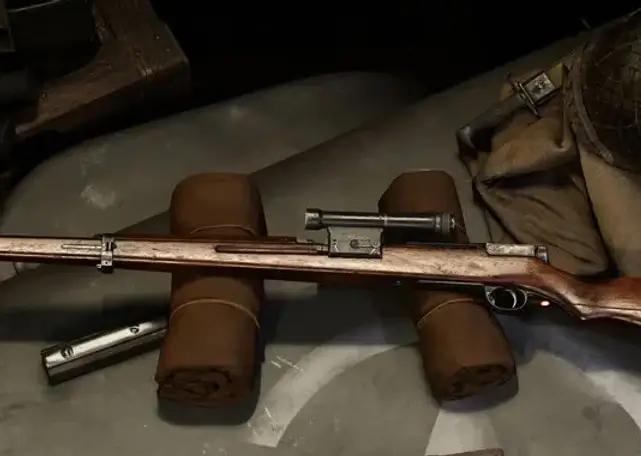 Firstblood · 3 mins read
Warzone Weapon Balancing Delayed
Call of Duty: Vanguard had a weapon balance update coming any minute now… But that balance patch is now being delayed.
Sledgehammer Games explained that weapon changes were postponed to "maintain stability" while the team implemented some other small hotfixes that address bugs and gameplay. December 9th's update was supposed to balance Vanguard's shotguns, sniper rifles, and tactical rifles but is now focused on fixing spawn issues.
While useful, the lack of a weapon balance patch is definitely not ideal.
Call of Duty: Vanguard spawn updates
Call of Duty fans are calling Vanguard's spawns the "worst" in the history of the FPS series. So what's the issue? The current spawn mechanics often left players spawning right next to enemies or their bullets.
Spawning right in front of enemies is clearly not ideal. It's not surprising that developers wanted to create a fix for this immediately at all costs. The update has adjusted spawn logic, reducing traps on Shipment.
Other updates include changes to the Mortar Barrage killstreak. It was previously causing a lot of visibility issues. Now players will have to be closer to the barrage to be impacted by its effects.
Here are the full patch notes:
Modes
Shipment
Adjusted spawn logic to reduce spawn traps
Stability
"Server Snapshot Error" bug that resulted in being kicked from matches has been fixed
Weapons
Shotgun shots now correctly hit the front of enemies wearing stowed shields
Clans
Banning users from clans no longer results in an error
Killstreaks
Mortar Barrage
Improved visibility by reducing full screen smoke effects. As a result, players need to be closer to the barrage to be affected
UI/UX
2XP splash icons now appear when 2XP is set on specific platforms
Progression
Match progression bar now displays the accurate current level of the weapon
Check out more information on the hotfix here.
Upcoming weapon balances in Call of Duty: Vanguard
Sledgehammer also included the upcoming weapon balance updates that were originally supposed to come on December 9. These changes include:
M1 Garand
Type 99
Reduced Aim Flinch.
Reduced ADS Time.
Retain One Shot Kill potential for chest shots when smaller caliber ammo is used.
3-Line Rifle
Kar98
Retain One Shot Kill potential for chest shots when smaller caliber ammo is used.
Sniper Attachments
Hollow Point (Corrected)
Hollow Points no longer reduce range.
Top Break
Using lower caliber ammo now reduces range instead of damage
Shotguns
Buck and Slugs
Reduced ADS speed penalty.
Reduced headshot multiplier.
Birdshot
Reduced headshot multiplier.
Call of Duty: Vanguard developers stated that these updates are coming "at a later date" but no date was specified.