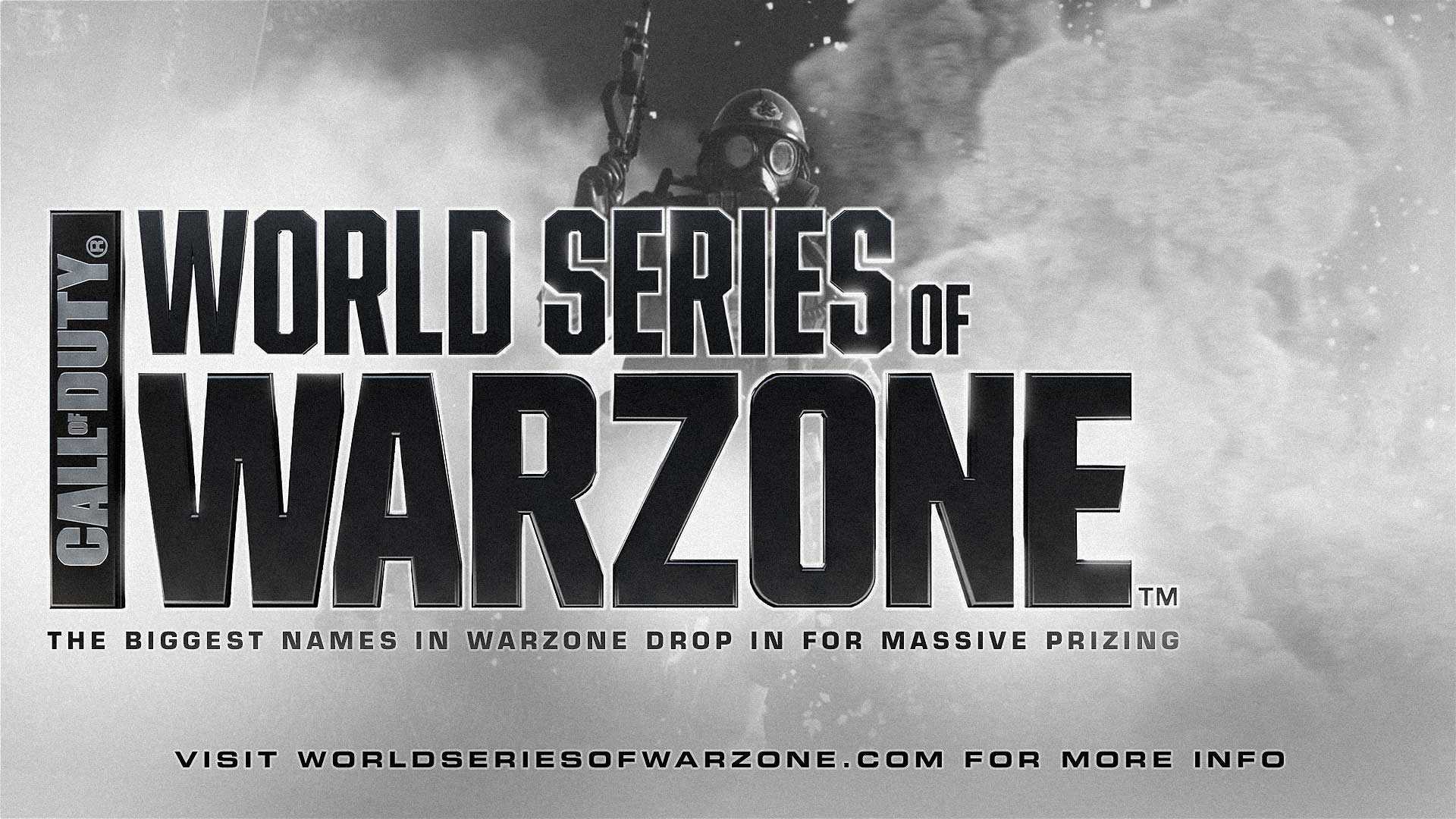 Firstblood · 4 mins read
World Series of Warzone: Everything You Need To Know
The biggest names in Call of Duty: Warzone are about to clash in the World Series of Warzone, a competitive event organized by Activision Blizzard Esports.
Top talent from North America and Europe are competing in four online Warzone competitions in both duos and trios. This is the first Warzone tournament of this size hosted by Activision so it's safe to say that the CoD community is pretty hype about the upcoming action.
World Series of Warzone Prize Pool
The four events have a total of $1.2 million in prize money. This is a hefty sum of money, enticing pros and top players from all over the North American and European regions.
World Series of Warzone Date
The first of the four scheduled events will be a trios competition that begins on June 23. This will take place in North America.
Here is what you can expect when the action begins:
World Series of Warzone Format
World Series of Warzone will be a draft-based event. Squads earn points for each kill as well as their placement in individual matches. According to Call of Duty's official website, the teams will also play for a "greater team of 10 squads" led by a captain in an attempt to receive additional points towards prizes.
It starts with five captains. These captains will be "some of the biggest names in Call of Duty." Activision hasn't announced the captains just yet. These unnamed captains will have five separate teams of 10 trios or 15 duos, making the total player count 30.
Here are the two ways to qualify for World Series of Warzone:
1 Activision will be inviting some players. The 12 Call of Duty League teams will also be able to invite a squad. Each team can decide their participating players however they choose.
2 Community tournaments hosted by the Call of Duty League teams will also have open qualifiers. World Series of Warzone also has program partners that will have open qualifiers for players that want to compete.
The draft will begin once every spot is filled via qualifiers and invitations. The five captains will choose their trio for the first event as well as players that make up the rest of their large team. The main event will begin when all five captains have drafted their squads.
How Do World Series of Warzone Points Work?
Tournament participants will earn World Series of Warzone Points for themselves and their captain's entire team (made up of 10 total trios) for every kill. The squad's placement determines additional WSOW Points, which are applied after each map with a placement multiplier.
For example, a trio that earns 10 kills between all three players will earn 10 WSOW Points. If they place 2nd through 15th, this score will be multiplied by 1.5. If that trio wins the map with 10 kills, they will get 20 World Series of Warzone points thanks to a 2x multiplier.
"This format is built for high-intensity, high-elimination victories. And with $300,000 on the line for the first event, every shot will count," the blog reads.
How Will the Prize Pool Be Split in the First World Series of Warzone Event?
Individual trios will compete for two-thirds of the prize pool, which is $200,000. The trio with the most points will earn the largest share for that event. The leftover $100,000 is "up for grabs" in the Captain's Cup, "a fun twist on the traditional tournament format that will be led by some of the biggest names in Call of Duty."
The Captain's Cup will work like this: Each of the five captains will be scored based on the aggregate point total of their 10 trio squads. This will determine their share of the Captain's Cup prize pool. The winner will get $20,000 and each member of the captain's team will get $1,000.
What's Next For the World Series of Warzone Event?
So that's the first of four events. The other three have yet to be announced so no details are available just yet. But they will consist of of European trios event and a duos event for both North America and one for Europe.
How Do You Qualify for the World Series of Warzone?
The first qualifier was on May 24. Other online qualifiers have been happening throughout the past few weeks. Check the official site for updates.
Call of Duty players can't participate in the qualifiers or event itself until they pass "an extensive and internal Activision security check." This will ensure that their accounts are in good standing. Any players who have violated competitive integrity standards will be banned from Activision-sponsored Warzone events.