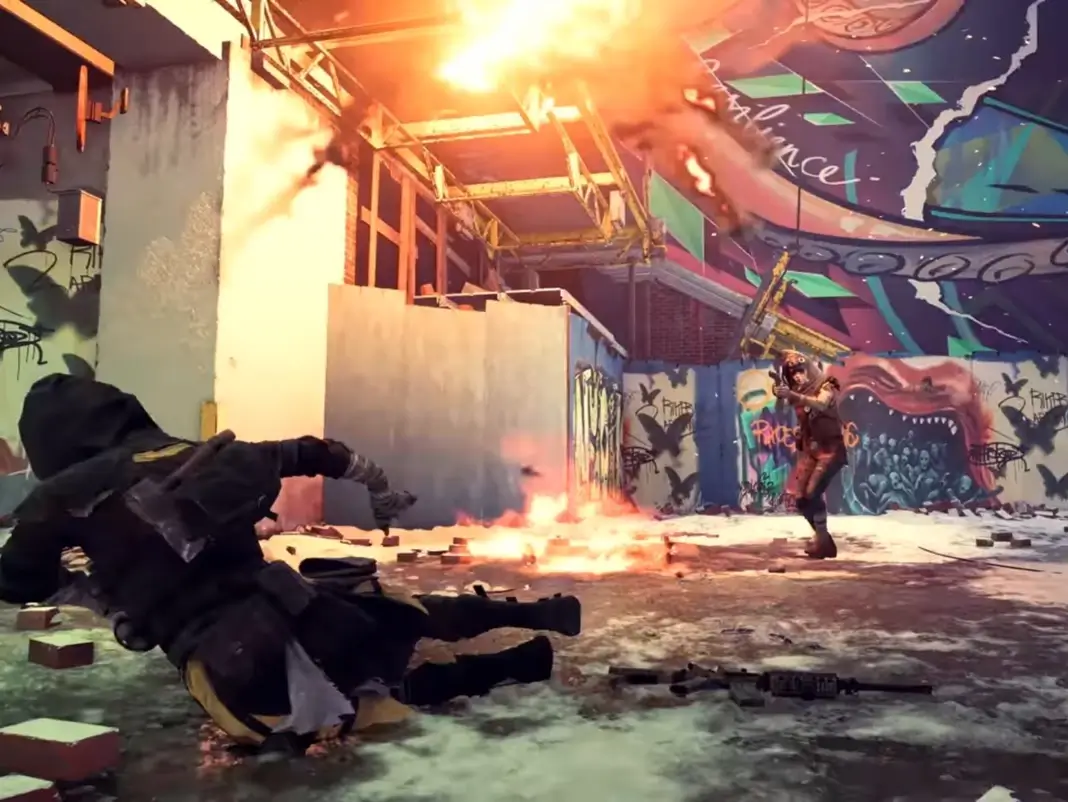 Firstblood · 3 mins read
XDefiant Beta Arrival and Details
FPS fans have been heavily anticipating XDefiant, Ubisoft's free-to-play Tom Clancy shooter.
Now they can get their first hands-on experience thanks to the upcoming closed beta test. This closed beta test will only be for PC. Unfortunately, all of the participants already received their invite earlier this week. So if you didn't get one, you'll have to keep waiting to play.
We don't back down from a fight ?

Here's a sneak preview of #XDefiant Closed Test gameplay you'll be able to experience tomorrow! pic.twitter.com/vN507NazdE

— XDefiant (@PlayXDefiant) August 4, 2021
The official XDefiant Twitter shared the announcement, showing some gameplay footage of the game. The FPS has the same gritty, serious vibe of Call of Duty but with the futuristic, ability-heavy twist of Apex Legends. Players can be seen picking up and claiming rings, which seem to be dropped when a player is eliminated.
The gameplay has many fans curious but it will still be a while until more footage is shown. XDefiant closed beta players had to sign a non-disclosure agreement. That means screenshots, videos, clips, and streams are not allowed.
For now, future XDefiant players will have to be satisfied with Ubisoft's continued teasers. This includes a short preview video shared last week, showcasing two maps (Emporium and Air & Space). The maps look heavily detailed and dynamic, with plenty of cover as well as open spaces.
XDefiant closed beta experiencing issues already
Despite only dropping today, closed beta participants are already reporting issues .The most common problem appears to be an error message that impacts load times as players look for a match.
Ubisoft addressed the ECHO error message, which devs are working to resolve ASAP. For now, players will have to wait for more updates.
Console players on Xbox and PlayStation will be receiving closed betas in the near future. When the game launches, it's set to have a cross-play feature.
What is XDefiant?
XDefiant is a free-to-play Tom Clancy shooter that features four different factions. Each faction has a different set of abilities and strengths, with some focused on healing and support and others built to tank. More factions will be added after the game officially releases.
While abilities are an interesting addition to shooters these days, XDefiant developers explained that the shooting is the main attraction. The weapons are accurate and realistic, according to a previous announcement. Players are already looking into the game's teasers, trailers, and updates to learn more about the abundance of weapons in the FPS.
The response to XDefiant's weapon list and gameplay has been positive thus far. But more insightful opinions will come out over the next few weeks as more and more people get their hands on the game.